A group of hackers claims to have successfully defaced social media accounts belonging to the Israeli vice Prime Minister Silvan Shalom.
The group ('ZCompanyHackingCrew') said they were acting to protest the recent violence in Gaza, which has left many people dead and injured on both sides.
They have managed to hack into Shalom's Facebook, Twitter and YouTube pages, as well as his blog.
The group also claims to have access to his Gmail account, and are threatening to leak his emails.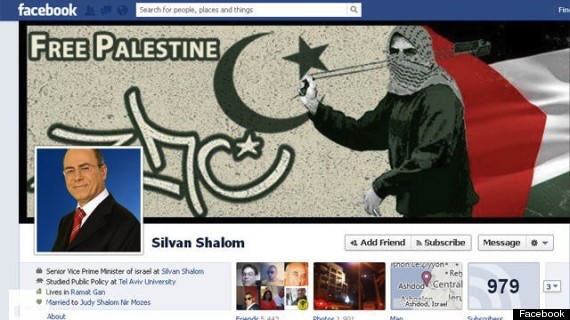 Several of the vice PM's pages are now back to their previous appearance, but others, including his Facebook page, have since been removed entirely.
His Twitter account meanwhile is full of Tweets which are clearly not written by himself or his staff:
The group also defaced the politician's blogger website, using it to post messages about the "atrocities" it says are being committed in Gaza.
The Next Web said it was "clear" from the hack that the Vice PM had used the same password for all of his social media accounts.
ZCompanyHackingCrew insisted they were not affiliated with Anonymous, even after the wider collective appeared to claim responsibility.