Brian Conley has revealed that he chose not to take his anti-depressant medication during his time in the jungle, even though 'I'm A Celebrity' doctors said he should continue with the drugs.
Speaking to Lorraine Kelly on ITV's 'Daybreak', the comedian revealed that he had been taking the medication for 15 years, and it was a condition of his entering the show that he should carry on.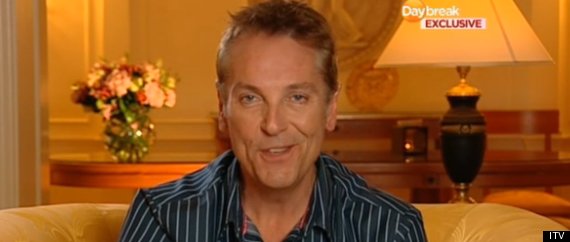 Brian Conley revealed that it wasn't his decision to leave the jungle, because he's a "pro"
However, once he stopped taking it when he got into the camp, he began to feel very unwell, and was taken to hospital, where he was diagnosed with exhaustion and malnutrition.
He said, "They sedated me, I was given a tablet that would probably have knocked out a horse for two days. I woke up with a saline drip in my arm, thinking, 'What on earth has happened here?'"
Conley told Kelly, "All my kids said I had to go out there and win the stick. It's not fluffy out there, it's tough - it's really tough.
"It was bad, because it was out of my control and it was their decision. I couldn't lie to them. I've taken these tablets for 15 years."
And, in what will come as a relief to ITV bosses facing criticism that they had failed in their duty of care to the comedian, Conley said, "ITV is a big huge company, they have got to do it right and if I've brought these tablets in, I've got to take them."
But he sounded a lot happier than when we last saw him in the jungle, when he said:
"I feel very proud that I stuck to my guns and I feel very proud that I got through it - it has actually made me a much stronger man.
"You are looking at someone who doesn't need anti depressants, and I realise that now."
The comedian had to leave the 'I'm a Celebrity' jungle suddenly on Monday due to an undisclosed health problem which put him in hospital, where his family flew out to join him.
Conley said in an earlier statement:
"I want everyone to know that I'm back on top form, fighting fit and delighted to be back with my family.
"I've read all the messages sent to my Twitter account and have been genuinely touched by all the kind words and good wishes.
"I really want to thank you all from the bottom of my heart. I'll be back soon making you all laugh." Viewers were shocked by Brian's weary state in the jungle
The Mirror further reports that Conley was keen to play down his illness last night, insisting he just needed some rest and "some good food". Read more here...
ITV bosses have reportedly ordered an urgent review into the way contestants are psychiatrically assessed before entering the jungle, as Brian Conley is the fourth person to leave the camp prematurely. Read more here...
The show continues - no mention of Brian Conley from the other contestants - with two people so far being voted off. Nadine Dorries MP was the first to go on Wednesday evening, followed by pop singer Limahl last night.