On Friday, the House of Commons will be swarming with young people breaking the stereotypes of "today's lost youth" as they debate key issues in front of MPs.
More than 300 Members of Youth Parliament (MYP) will attend to discuss five topics, which were voted in by 250,000 young people, and range from equal minimum wage and gay marriage to transport and work experience.
The same issues will be debated in schools around the country as part of the UK Youth Parliament's (UKYP) Create the Debate and in partnership with BBC Free Speech and Parliament Week.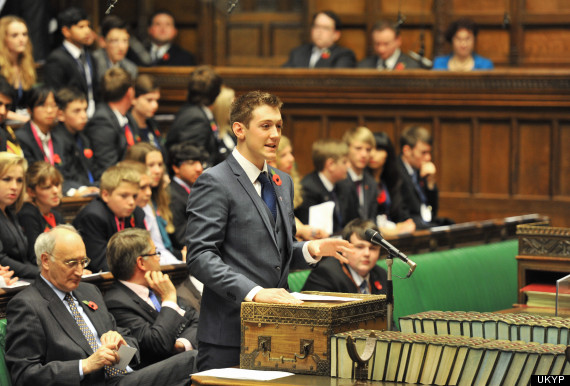 A previous debate led by an MYP on transport at the House of Commons
In October, 20-year-old celebrity entrepreneur Jamal Edwards blogged for the Huffington Post UK explaining the "revolution" taking the UK by storm.
"It's happening in the UK right now in a pretty new and different way," he wrote. "[There is] a movement of young people learning the power of free speech, and the importance of getting their voices heard on the issues that matter to them the most.
"Politicians always assume that young people don't have a valid opinion. That they're not interested in decision-making, or politics, or the way the country is run. Well they are. And I am. And I see how much young people care every day of my life."
On Friday, the efforts of Edwards, and many others, will come to a head as MYPs debate, and vote on, the issues affecting them.
HuffPost UK chatted with two of the MYPs taking part in the debate, and found out why they were so keen to make themselves heard.
"I want to give my issue the fair hearing it deserves," says Jessica Colston, MYP for Cheshire West and Chester. The 16-year-old will be speaking on 'a curriculum to prepare us for life', and will be urging the government to hold a youth-led review of the national curriculum.
"While my speech has to be relatively neutral, this is a hugely important and relevant campaign," she says. "We are seeing the biggest reforms to education in a generation, yet the focus is moving further away from preparing young people for life.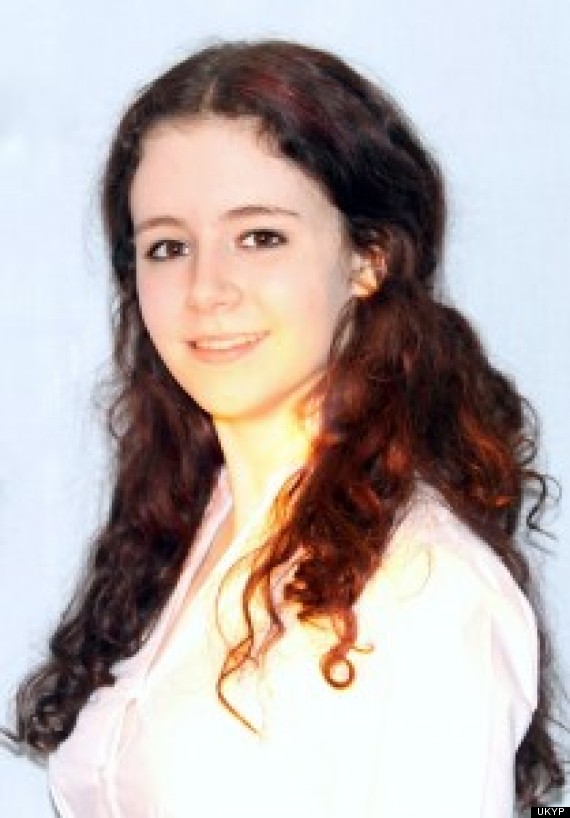 Jessica Colston will be debating on the national curriculum in the House of Commons on Friday
"Young people need to know more about [politics, finance, sex and relationships] before they become adults and the way to inform them is through the curriculum.
"We want to raise awareness not just of the issues facing young people today, but also that we do have passionate views, want to be heard and simply care about these issues.
"Too often we are labelled apathetic and lazy, and this needs to change."
David Hall, MYP for the Royal Borough of Greenwich, is another teenager keen to make a difference.
"I stood as debate lead because I saw what a great opportunity it was," the 17-year-old explained. "Young people can start to gain a reputation for a positive mark on their community instead of the often false accusation that we are 'trouble makers'. People often say 'young people are the future so we must listen to their views' but young people are ready to make a difference now.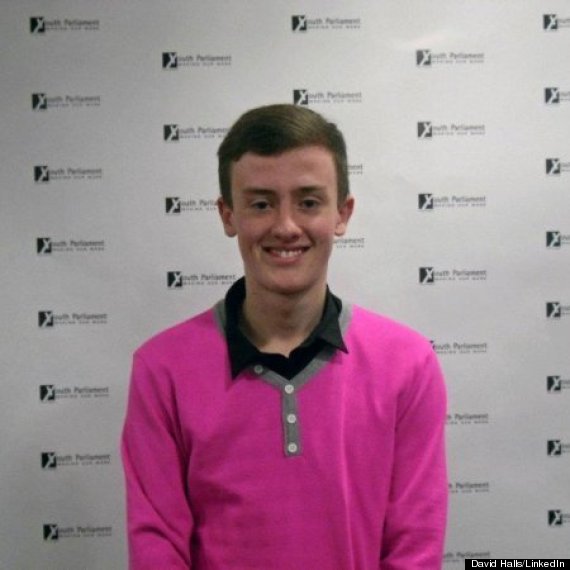 David Halls is also debating in the House of Commons on Friday, this time on "getting ready for work"
"The decisions being made today are affecting us and, like any other citizen we need to be vocal if we are not content with what our government is doing."
The issues Hall and Colston are debating on, along with three other topics, will be voted on by those present at the debate. The most popular issue will then become the UKYP's campaign for the year.
Commons speaker John Bercow MP will be chairing the debate and says he is "delighted" to see the increasing number of young people taking part.
"The UKYP sitting in the House of Commons has become an annual event of significant importance as indicated by the great numbers of young people who cast their ballot to hear these issues discussed.
"I am delighted to see an ever increasing number of young people show their interest in the issues that matter to them, and I am pleased that the House of Commons can offer the Chamber as a platform for young people to share their views."