France's former first lady Carla Bruni has pledged her support for gay marriage and admitted she is "not an active feminist."
The 45-year-old, who is married to ex-French President Nicolas Sarkozy, revealed she disagrees with her husband's stance on same sex marriage and adoption.
Bruni told Paris Vogue: "I'm rather in favour because I have a lot of friends - men and women - who are in this situation and I see nothing unstable or perverse in families with gay parents." 'I'm a bourgeois. I love family life, I love doing the same thing every day'
She added the reason the couple disagree is that Sarkozy "sees people in groups of thousands rather than as groups of friends we know."
Bruni, who gave birth to baby Giuliana last year, has had a high profile love life and has frequently been pictured on the arms of various musicians and rock stars in the past, including Eric Clapton and Mick Jagger, controversially while he was still married to Jerry Hall.
SEE ALSO:
She also has an 11-year-old son named Aurelian, the product of her relationship with philosophy professor Raphael Enthoven.
On the subject of feminism, she said: "We don't need to be feminist in my generation. There are pioneers who opened the breach.
"I'm not at all an active feminist. On the contrary, I'm a bourgeois. I love family life, I love doing the same thing every day."
French President Francois Hollande plans to legalise same-sex marriage in the new year, as well as allow gay adoptions.
Polls show around 60 per cent support for the gay marriage, but not for gay adoptions. Same sex marriage was one of Hollande's campaign promises and his government hope to legalise it by mid-2013.
Bruni's comments appear in the magazine's December 1 edition.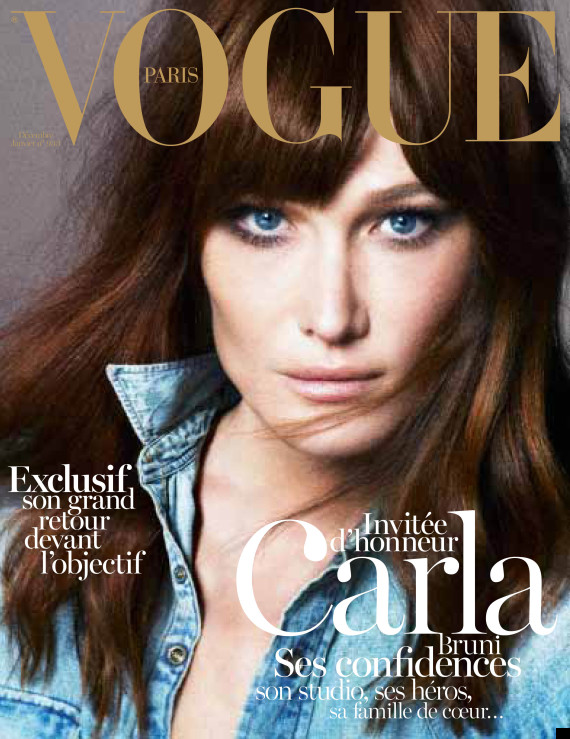 See Carla Bruni-Sarkozy's "bourgeois" style!