UPDATE: So Facebook DOES Know The Difference Between Elbows And Nipples... Blonde In Bath Picture Is Reinstated
A web magazine has conducted a Facebook "alertness" test in a bid to measure the site's responses to supposedly graphic content and indeed just what it defines as inappropriate imagery.
Theories of the Deep Understanding of Things (TDUT) posted a picture of a blonde woman sitting in a bath, with her elbows resting on the edges of the tub.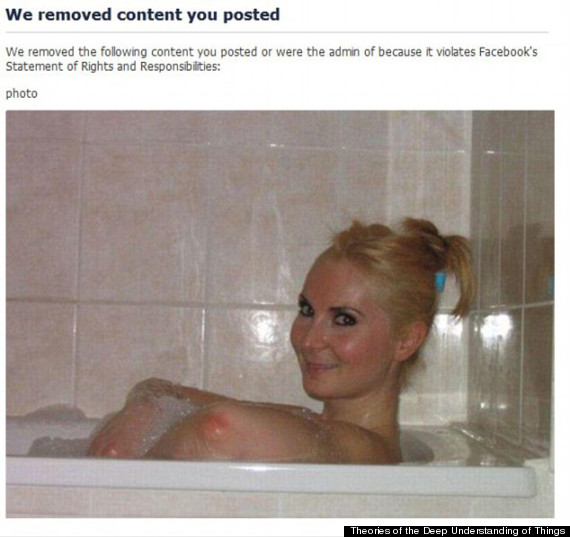 The picture, which shows no nudity, was apparently taken down almost immediately, and TDUT posted the following update on its Facebook page.

In summary, it's looking like Facebook moderators mistook elbows for nipples (did you?), and hundreds of incredulous responses to the apparent gaffe have been left.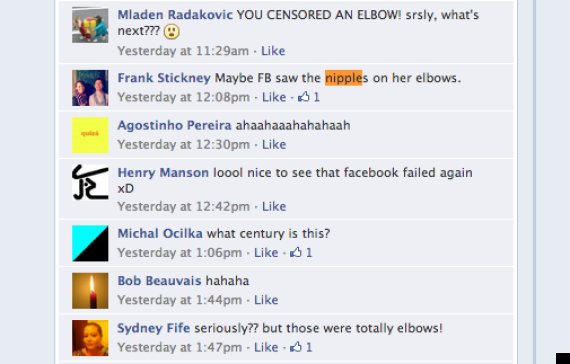 The experiment was publicised as the social networking giant repeatedly comes under fire for removing pictures of breastfeeding mothers, citing a violation of terms where photos feature a fully-exposed breast.
The Huffington Post UK has made enquiries with Facebook about this incident and awaits a response.
SEE ALSO: