A teenage star who makes $350,000 dollars per episode in the hit show Two And A Half Men has branded the series "filth" and urged fans not to watch it.
In the segment, entitled The Testimony of the Awakening of [a] star, Jones says at around the 7:45 mark in the video below: "If you watch 'Two and a Half Men,' please stop watching 'Two and a Half Men.'" 19-year-old Angus T. Jones does not want you to watch his show
"I'm on 'Two and a Half Men,' and I don't want to be on it. Please stop watching it, please stop filling your head with filth," he continues.
"People say it's just entertainment," he said. "Do some research on the effects of television and your brain, and I promise you, you'll have a decision to make when it comes to television, especially with what you watch on television. It's bad news."
The Forerunner Chronicles' Facebook page pledges dedication to "proclaiming the truth that you need to know!"
It adds: "To live and die for the truth" is the moto, and Jesus Christ is our General. He gives the orders...we put in the work! No questions asked."
Jones isn't the first star to speak out against "Two and a Half Men." His rant comes about a year-and-a-half after Charlie Sheen's meltdown, during which he repeatedly ripped the show and its creator Chuck Lorre. In response, the series wrapped production early, Sheen's character was written off the show, and Ashton Kutcher joined the cast as his replacement.
Warner Bros., the production company of "Two And A Half Men," had no comment on Jones' interview.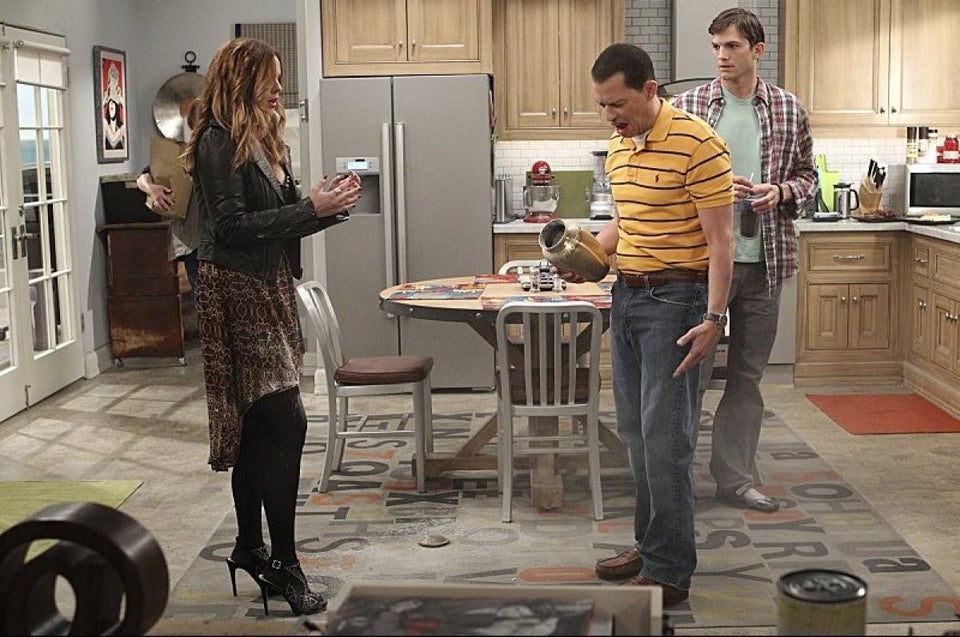 Two and a Half Men