There are very few artists whose sartorial style would warrant an exhibition of its own, but of course, in the case of Frida Kahlo, it makes perfect sense.
Her colourful embroidered skirts, flowery headpieces and lavish jewellery - often inspired by her indigenous Mexican heritage - featured heavily in her work, and helped cement her as an icon in her native country and beyond.
Now, the contents of Kahlo's wardrobe are the subject of a new show in Casa Azul, Mexico City at her former home that now serves as museum to her memory.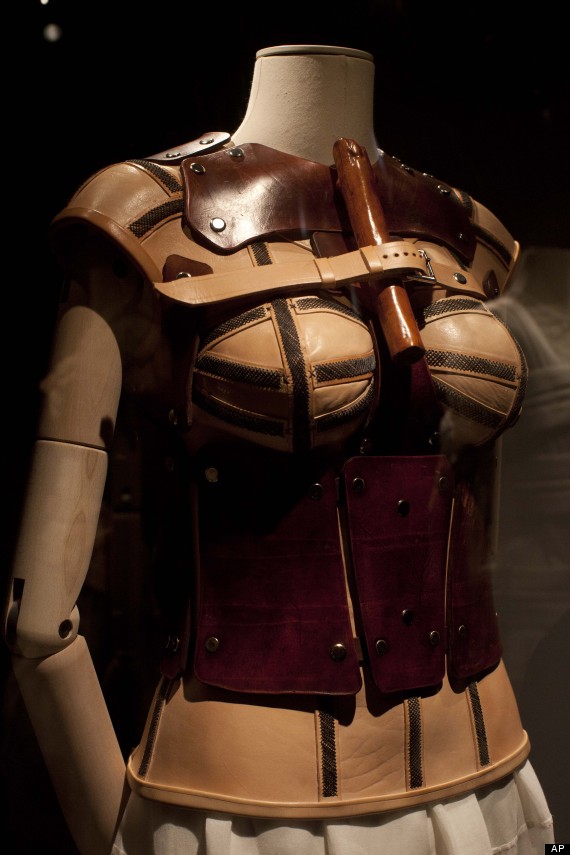 'Appearances Can Be Deceiving' includes 300 items of clothing that have been locked away in cupboards and drawers for 58 years, since her death in 1954.
Highlights include nine tehunana outfits that resemble the tradition outfits of Tehuantepec, a southern city in Mexico where Kahlo's Mother was from and a corset designed by Jean Paul Gaultier who considered the artist a fashion icon and occasional muse.
The sadder side to Kahlo's flamboyant dress sense is that it was also used to hide her body, which was left disfigured by childhood polio and a road accident when she was 18 that forced her to have over 30 operations. She began wearing the traditional robes after being bed-bound for months with spinal injuries and, later, a leg amputation.
The exhibition is sponsored by Vogue Mexico and is at the Frida Kahlo museum.