The sight of a half-naked Rihanna is enough to make most people's hearts beat that little bit faster.
However, here at HuffPost Celeb it brings on feelings of dread and anxiety, not because she looks bad or anything - far from it in fact - but because it means we have to find something new to say about RiRi sans clothes.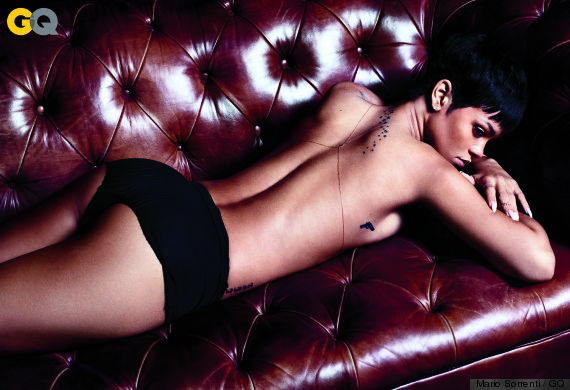 Stripping for the upteempth time, RiRi proved exactly why she was recently voted US GQ magazine's Woman Of The Year as she posed for in a sizzling shoot for them.
The cover of the issue was leaked earlier this month showing her totally nude, so it's nice to see she'd gone to the trouble of popping on a pair of pants for the pages inside.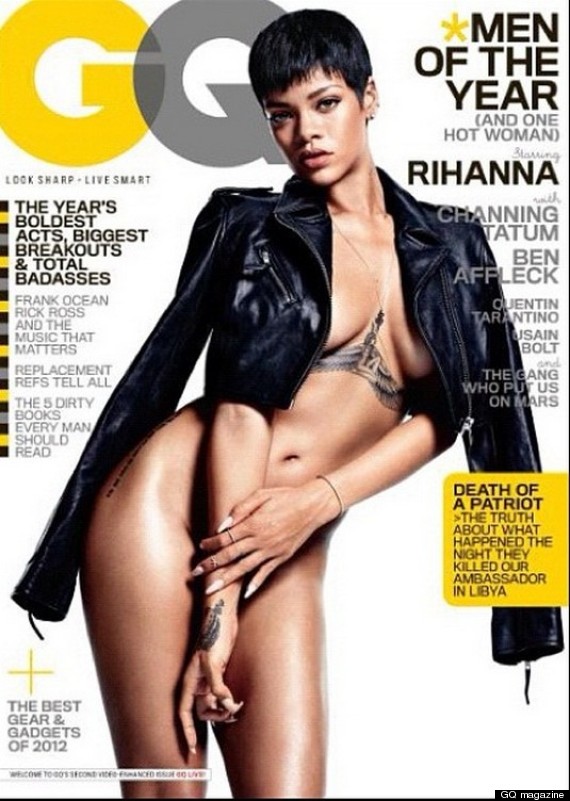 Now someone get that girl a coat before she catches her death.
Meanwhile Little Mix have spoken about how they were not allowed to meet Rihanna when she appeared on 'X Factor' last year.
The band told We Love Pop magazine of how her management tried to prevent anyone from talking to her.
"We were on 'The X Factor' with Rihanna and Lady Gaga. Lady Gaga was amazing, but we didn't get to speak to Rihanna," Jesy Nelson said.
Leigh-Anne Pinnock added: "Her management wouldn't let anybody meet her, but she walked past me and said, 'Your hair is awesome!' This was when I had my head half-shaved, which I hated, so it cheered me up."
VOTE IN THE 2012 HUFFPOST CELEB AWARDS