Have you ever wanted to trampoline to work?
It might sound ludicrous - but it's at least technically possible, as proven by a recent art installation in Russia.
Archstoyanie is a festival of art and creativity in the forest of Nikola-Lenivets, in Russia.
And this year, designers Maarja Kask, Karli Luik, and Ralf Lõoke created the Fast Track - a 170-foot long track made of a trampoline.
Take a look below.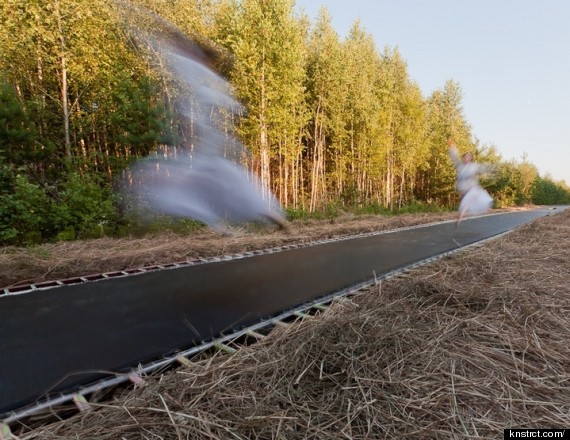 According to Knstrct, the structure was "an attempt to create intelligent infrastructure that is emotional and corresponds to the local context, giving the user a different experience of moving and perceiving the environment".
No, it wasn't permanent. And yes - you'll have to petition very hard to get this trialled in London, for instance.
Then again, the mayor there does have a habit of green-lighting over-elaborate transport solutions...
See below for video of the trampoline, about 30 seconds in.