In the time-honoured manner of doing ridiculously massive things to promote only relatively massive products, Nokia and mouse-eared DJ Deadmau5 teamed up for a hugely dramatic lightshow in London on Wednesday.
Using a giant projector and a handy set of buildings, Nokia turned an entire square into a digital lightshow.
The entirety of Flat Iron Square in Southwark was covered by the high-tech lights, which Nokia said were 'played' like a normal instrument.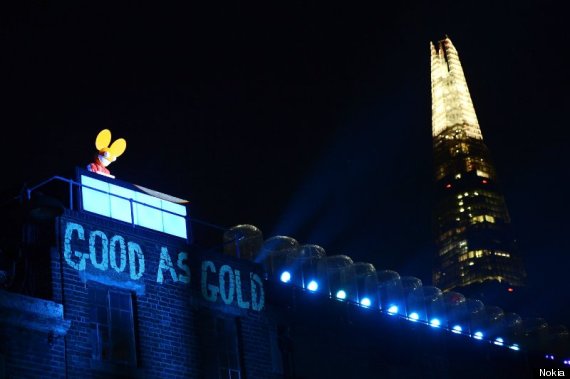 The show comes a year after Nokia turned Millbank tower into a 3D projector. Check out the footage of that at the bottom of this post.
Deadmau5 said: "Playing Millbank Tower was an incredible experience, so it's great to be back in London to team up with Nokia again. The new show was a totally different concept from last year, but equally inspiring and technically challenging."
The show was held to promote the launch of the Nokia Lumia 920, which we reviewed here.