Lionel Messi, Cristiano Ronaldo and Andres Iniesta are the contenders for this year's Ballon d'Or prize, Fifa has announced.
With a spectacular 82 goals to his name already this year, Messi will be favourite to win his fourth successive title.
Messi's tally is only three short of the all-time record of goals scored in a season, currently held by Gerd Mueller since 1972.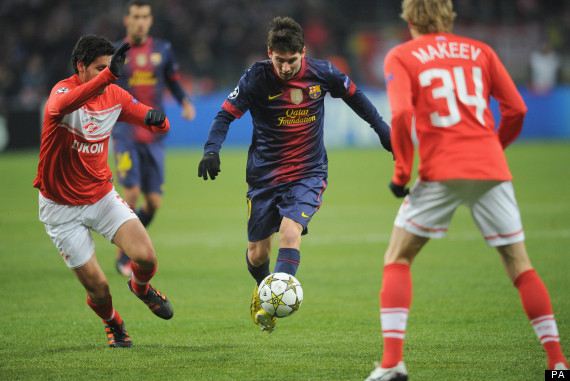 Messi in action for Barcelona's
Real Madrid's Ronaldo is a strong contender having helped his side to La Liga victory.
Ronaldo won the title back in 2008.
Messi's teammate, Iniesta, has been on brilliant form this year, being named player of the tournament at Euro 2012.
To decide the finalists FIFA polled captains and head coaches of national teams, as well as international media representatives.
All the awards will be presented at the FIFA Ballon d'Or Gala at the Kongresshaus in Zurich on 7 January 2013 and will be streamed live on FIFA.com and FIFA on YouTube.