David Beckham lifted the MLS Cup in his final game for LA Galaxy on Saturday night.
The former England Captain, who announced last week that the final would be his last match for the LA team, helped his side to a 3-1 victory over Houston Dynamo.
Calen Carr had given the Texas team the lead at half-time, but strikes from Omar Gonzalez and penalties from Landon Donovan and Robbie Keane secured the win for the Galaxy, with Beckham, substituted at the end of the game, walking off to a standing ovation.
"I am sad that this is the end," said Beckham.
"This is a very special place for me and it will continue to be. I am happy to have been part of this club for six years and I am grateful to have been successful for the last four years.
"I may not play here anymore but I remain just as committed to growing this club, this league and this sport."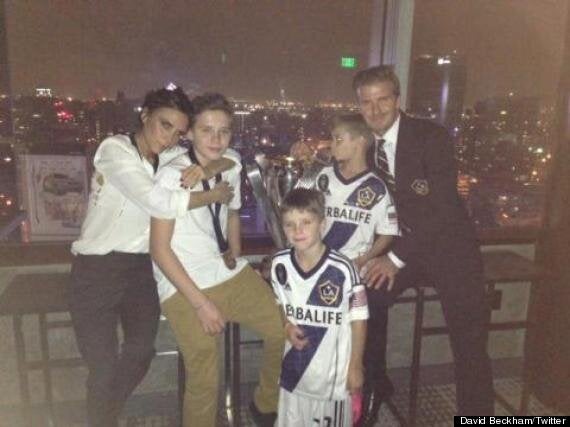 David Beckham posted an image onto his Facebook page of his family after the MLS Cup victory.
Beckham's next move is likely to take him to France, with both Monaco and Paris St Germain vying for the Englishman's signature.
Saturday win marks the second time Beckham has lifted the MLS cup, having defeated Houston in the final in 2011.
Click below for all the pictures from David Beckham's final match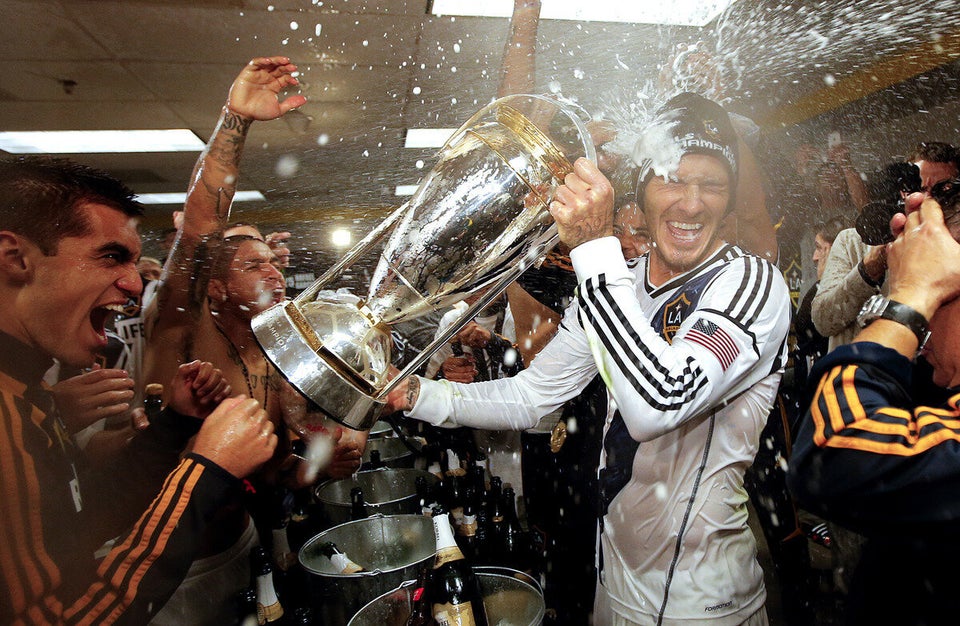 David Beckham Wins MLS CUP