In a wholly modern venture, Pope Benedict XVI has joined Twitter - using the handle @pontifex.
Greg Burke, senior media advisor to the Vatican, explained the handle means "pope" and "bridge builder."
The pontiff will begin tweeting on 12 December, on the feast of the Madonna of Guadalupe.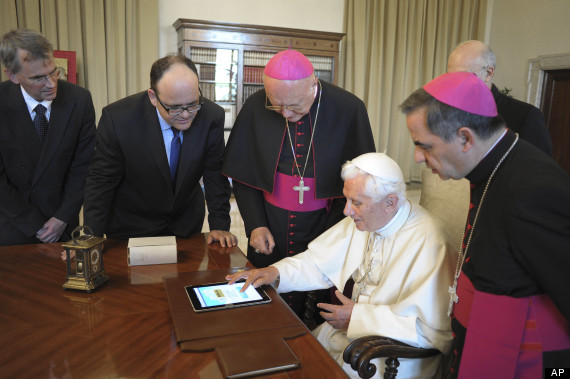 Pope Benedict XVI will start tweeting in six languages from his own personal handle @Pontifex
So why go on Twitter? The Vatican explained the pope wants to reach out to everyone, in tweets going out in eight languages (Spanish, English, Italian, Portuguese, German, Polish, Arabic and French)
"The pope is not going to be walking around with a Blackberry or an iPad and no one is going to be putting words into the pope's mouth. He will tweet what he wants to tweet," Burke said.
Sky News reports the workers said they hoped the fake Pope accounts will stop now the pontiff is officially on the site.
Currently the @pontifex account follows seven other foreign language versions of itself.
In reaction to the news the Pope began to trend on Twitter. See below for a selection of the best Tweets.