After 430 years observing the Gregorian calendar, we've become a species of habits.
At this time of year chief among them is looking back on the previous 12 months and asking: what happened? What will we remember? And who made a difference?
In terms of culture 2012 has been as big a year as any - between blockbuster exhibitions, record-breaking books and an entire Olympian schedule devoted to the arts. While cuts to public funding and attacks on art education have threatened to put an air of gloom over culture in Britain, we've thrived anyway.
But of all the faces to emerge in the process - some ever-present, some reemerging from a distant past, some revealing themselves to us for the first time - who has stood out most?
Who, of these great writers, artists, performers and creatives has been your cultural icon of 2012?
Below we've compiled the 12 figures we think stand out most from the past year. Take a look and vote for your choice at the bottom - or if you think we've missed out the real culture icon of 2012, let us know in the comments.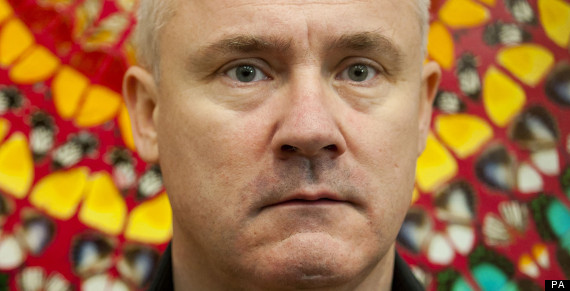 Damien Hirst
The former YBA was declared one of our cultural Olympiads and promptly given a retrospective at the Tate Modern, which then went on to become the gallery's most successful solo show ever - in terms of visitor figures, if not reviews. Throw in the successful erection of Verity, his giant sculpture of a pregnant woman in Devon (where he just so happens to own a restaurant) and you have a very good year for the world's richest artist.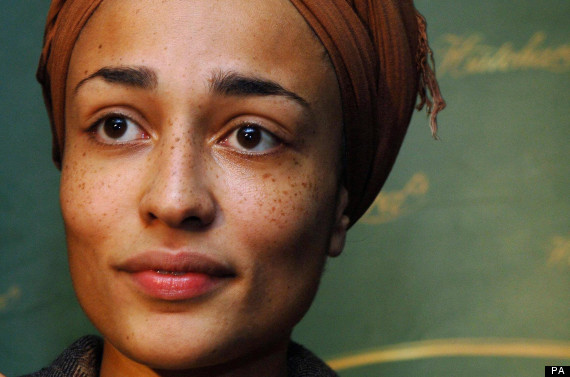 Zadie Smith
The agonizing seven year wait for Zadie Smith's fourth novel, NW, ended this year - and to the relief of the literary establishment, it didn't disappoint. Far from it - NW was hailed by most critics as a triumphant depiction of modern day London, a 'state of the nation' novel that suffered from none of the pomposity that often afflicts authors attempting to capture the zeitgeist. Instead, NW is as funny, perceptive and masterfully written as any of her previous novels, and one of the best releases of the year - the fact it's also a priceless portrait of contemporary Britain is merely a bonus.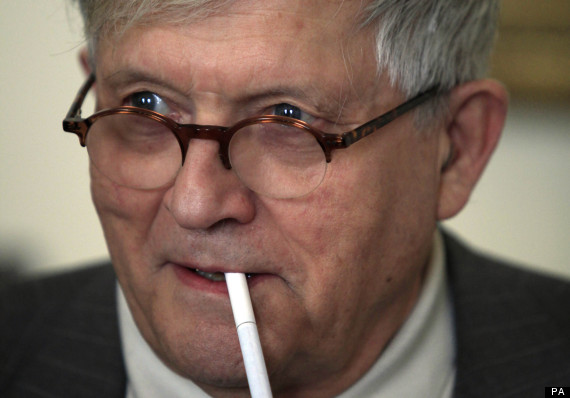 David Hockney
In a year of stiff competition for blockbuster art shows, what with Damien Hirst, Yoko Ono and the late Lucian Freud all exhibiting in London, Hockney managed to cement his reputation as our greatest living painter with A Bigger Picture, his hugely successful show at the Royal Academy. The result of seven years quietly painting and repainting the Yorkshire countryside of his youth, Hockney brought a tranquil evocation of the British countryside to the capital at a time when it was obsessed with its own urban achievements. Not that he rejected modernity altogether - one room of the show included artworks he made on his iPad.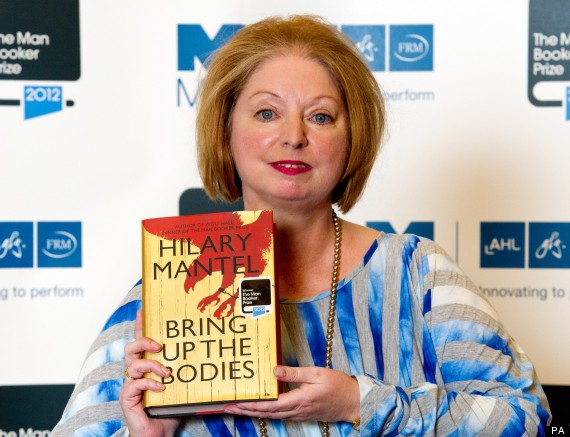 Hilary Mantel
2012's Booker Prize shortlist was the strongest for years, with a heavy emphasis on traditional literary merit after the 'emphasis on readability' that somewhat overshadowed the previous competition. In 2011 they gave the prize to the most literary work on the list anyway (The Sense of an An Ending, Julian Barnes) while this year, the judges went the other way, rewarding Mantel historical novel Bring Up The Bodies - beating Will Self's extremely high brow Umbrella and making her the first British author to win the prize twice - while landing a blow for genre fiction in the process.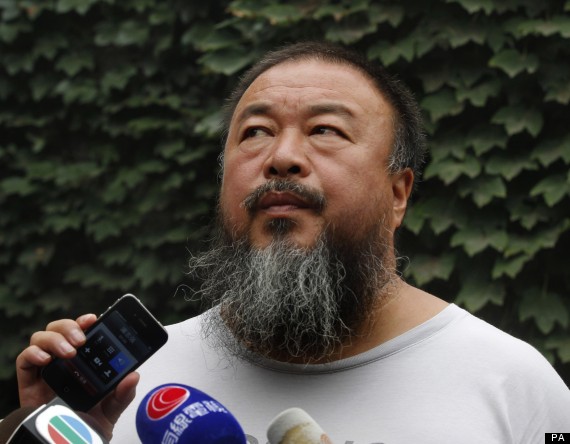 Ai WeiWei
The Chinese dissident and 2011's 'most powerful art figure in the world' (according to ArtReview magazine) has continued to exercise considerate cultural influence this year, despite being the victim of continued oppression by his government. He has been awarded the Václav Havel Prize for Creative Dissent by the Human Rights Foundation, been given an honorary fellowship from Royal Institute of British Architects, was elected as Foreign Member of Royal Swedish Academy of Arts and was the recipient of The International Center of Photography Cornell Capa Award - not to mention the Tate Modern snapping up his famous sunflower seeds installation. But perhaps Weiwei will be best remembered this year for proving he's not so serious after all by 'doing the Gangnam style' in protest against censorship.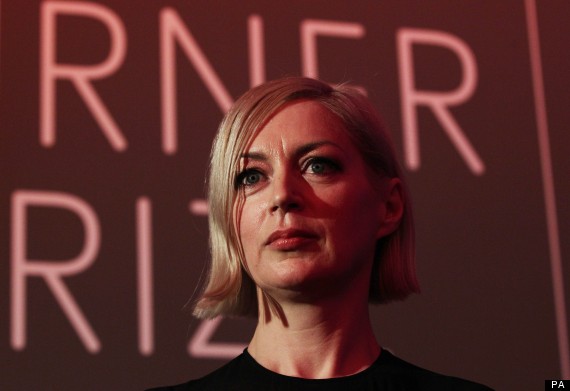 Elizabeth Price
Paul Noble's 'turd cities' and Spartacus Chetwynd's strange performance art stole the predictable headlines for the annual eye-rolling excuse that is the Turner Prize. But beyond the nation's lazy disdain for modern art lay a show of considerable quality in which one entrant in particular produced a work of exception power and originality. Elizabeth Price's three part video exploration of a fire in a Woolworths in 1979 beguiled audiences and critics alike and her victory reestablished the Turner as credible and important platform for discovering Britain's most exciting contemporary artists. She even used her acceptance speech to rally against the introduction of the English Baccalaureat which many believe will have a devastating effect on art education.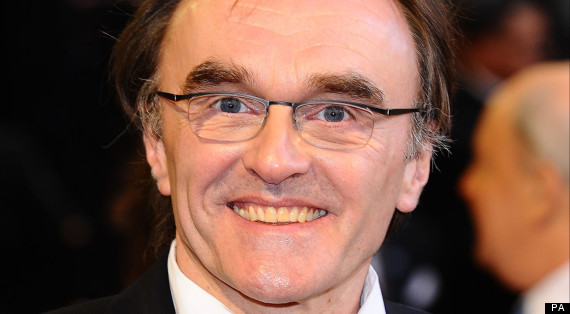 Danny Boyle
For all the medals and heroics of the sporting events, perhaps the most enduring moment in this year's hugely successful London Olympics involved a few hundred dancers, actors and farmyard animals - and the vision of one artistic director, who in four hours transformed a nation of cynics into proud hosts and himself into a national treasure. The Opening Ceremony on 27 June was a funny, idiosyncratic and politically-charged celebration of British life that won over the entire world and set the tone for the games. It was also a breathtaking feat of organization that wove together cultural disciplines and icons stretching all the way back through British history.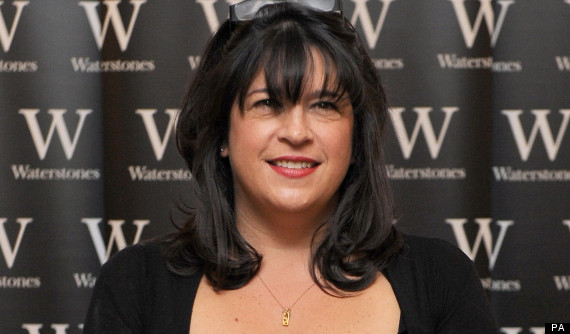 EL James
Not since The Da Vinci Code, Harry Potter or - let's face it - the Bible has Britain been gripped in such frenzied hysteria over the contents of a single book. And like those three, 50 Shades Of Grey has attracted its fair share of derision, particularly when it was confirmed as the Britain's biggest selling book of all time - an incredible achievement for a work of adult erotica still only a year and a half old. But whatever the critics have had to say, EL James - who began her novel as a piece of online 'fan fiction' - is by far and away the biggest literary sensation of the year.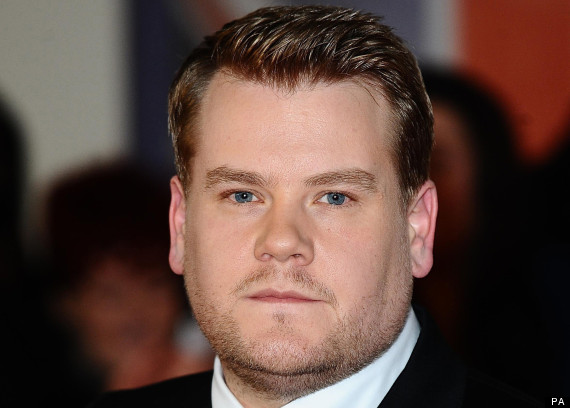 James Corden
Corden's television career has had its ups and downs, from the success of his sitcom Gavin and Stacey to the critical panning of his sketch show with Mathew Horne via a mixed back of presenting jobs (including having to cut Adele off at the Brits). But on the stage Corden has always thrived and 2012 was his most golden year yet. His West End run as Francis Henshall in One Man, Two Guvnors was a smash hit, which took him swiftly to Broadway, where he fought off the best of Hollywood to win a Tony Award for Best Leading Actor in a Play.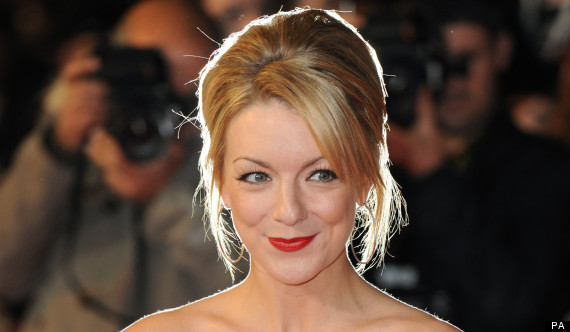 Sheridan Smith
Corden's co-star in Gavin and Stacey has proven to be another leading light of British theatre. After winning the the Laurence Olivier Award for Best Actress in a Musical after playing Elle Woods in Legally Blonde in 2011, this year Smith proved she can do serious theatre too. A role as Doris in Flate Path landed her a further Olivier Award, this time for Best Performance in a Supporting Role, and she was last seen taking on the title role in Hedda Gabler at the Old Vic, for which she has also been critically acclaimed.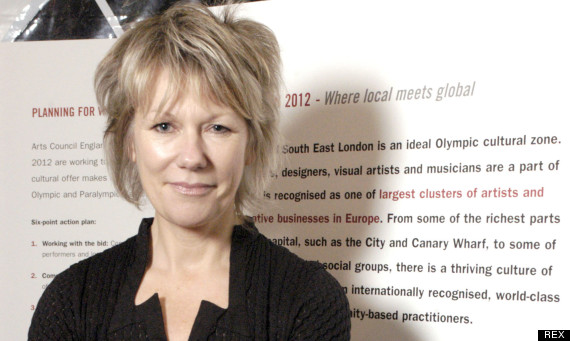 Jude Kelly
Jude Kelly's been the Artistic Director of London's Southbank Centre since 2005, but it was in 2012 when the world's largest single-run arts centre has really shone as the heart of the Cultural Olympiad. This summer, Southbank hosted the Festival Of The World, where hundreds of international artists brought their talent to London, free for the appreciation of the public. Gymnasts danced above the pavement, pirate ships docked outside the National Theatre and poetry rained from the sky up to show just how good Britain could be at celebrating the world's creative talent - and Kelly was behind it all. It's is also fitting that Kelly, a spokeswoman for sexism in the arts, be recognised for her Olympic efforts in the same year women from every country were allowed to participate in the games for the first time.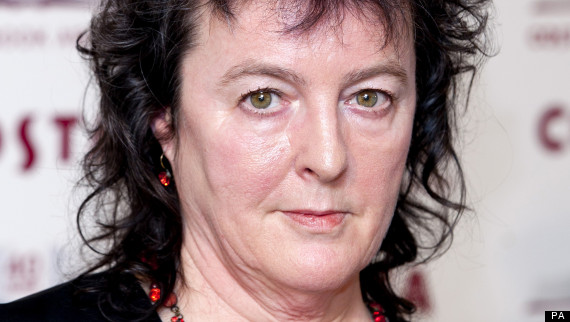 Carol Ann Duffy
At the start of the year, Carol Ann Duffy gave us a timely reminder of both the power of poetry and the distinction with which she performs her role as the nation's laureate. When two men were finally convicted for murder of teenager Stephen Lawrence, 18 years after he was murdered by a South London bus stop, Duffy wrote a poem in his name. It was a brave and welcome attempt to articulate the mix of sorrow and redemption that accompanied the end of one of the most emotive national news stories of recent times. In the months since, her individual honours have piled up - a Costa Book Award for The Bees, the Pinter Prize - but it is Duffy's role as the nation's poetic voice that has never felt stronger.