Larry Hagman knew he was near death in the days leading up to his passing - he told longtime friend and 'Dallas' co-star Linda Gray he wouldn't be around to celebrate Christmas.
The beloved TV star died last month from cancer-related complications and his former screen wife reveals he knew the end was near.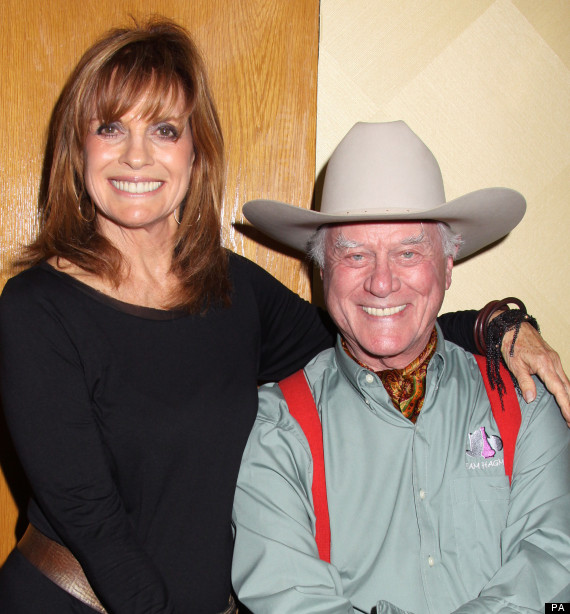 Linda Gray and Larry Hagman were best of friends off away from the screen
In a tearful interview with US TV news show 'Entertainment Tonight', the actress reveals she visited Hagman in his Texas hospital room in the days before he died peacefully, surrounded by members of his family.
She recalls, "He said, 'I've got two weeks to live!' We went, 'What are you talking about? Come on, we've got a scene on Monday... you're not going anywhere. That was the last time we saw him."
But Gray admits her friend's final days were a "magical" time for his family and visiting pals: "He didn't do sad. He wanted everything to be glorious. He wasn't afraid of dying."
Fans flocked at the weekend to the fabled Southfork Ranch in Texas to remember their iconic Stetson-ed hero in a special memorial service. Read more here...