Forget big budget films, the 'real' drama has played out across our TV screens in fabulous fashion throughout 2012. The nation has paused, rewound and recorded the best bits and spent hours discussing the highs and lows, no longer by that once overcrowded water cooler but by the modern day equivalent - Twitter.
Here we look back at the most memorable, brilliant and shocking small screen reality TV moments of the year...
REALITY
Reality TV has, as ever, provided plenty of talking points. Cast your mind back to March and everyone was complaining about the silly spinning chairs on the 'The Voice' and wondering how a dog managed to win 'Britain's Got Talent'.
Then in August, former pop star Martin Kemp, former soap diva Julie Goodyear and all-round sage Julian Clary led the expedition into the Celebrity Big Brother house for the latest series of the show, along with a catalogue of slightly lesser luminaries.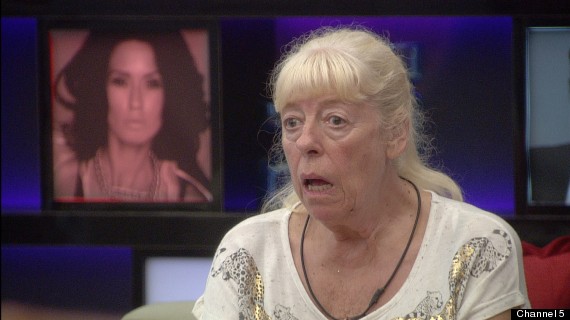 For the first time, Goodyear felt the wave of unpopularity from outside the house, and it rattled her
Fabulous Goodyear brought her honed skills in soap star drama to the reality TV staple with her meddling antics. We saw her wield her strange power over the girls, with her double- dealing leaving sweet Coleen Nolan powerless, speechless and tearful.
When 'X Factor' stormed back onto screens in September, Simon Cowell's team quickly set about ensuring they picked, as always, the most outrageous and argumentative acts for air time in the live auditions.
One hopeful we won't forget in a hurry was Zoe Alexander, who took the rejection a little too personally, resulting in what turned out to be the most shocking audition ever to take place on 'The X Factor'.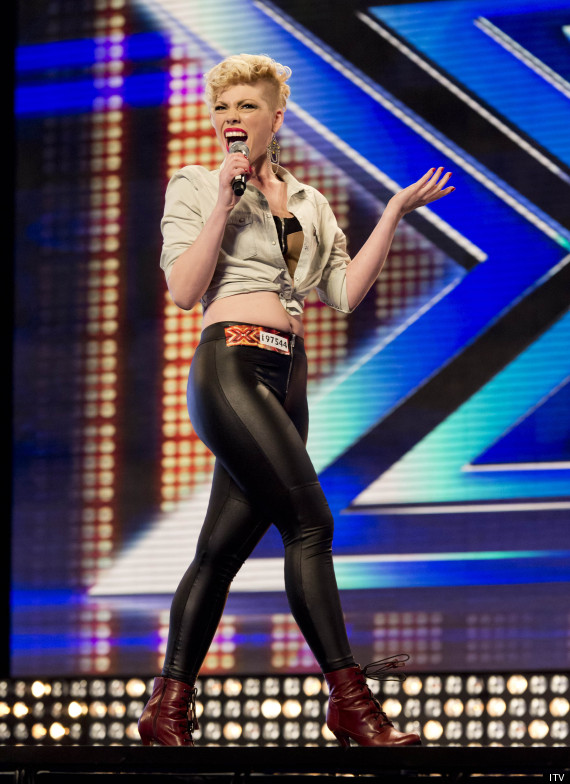 Zoe let fly with an angry tirade
Zoe alleged that she had been told to sing a Pink track by the four judges - a claim Tulisa strenuously denied.
After receiving four resounding Nos from the judges, Zoe decided to exert her frustration by storming off the stage - throwing her microphone in a fit of anger in the process.
The Welsh singer was also seen taking out her anger on a waiting cameraman - grabbing the camera and knocking it to the floor. Ouch.
'The X Factor' faced its obligatory Ofcom investigation. This time the show was probed about showing Britney Spears impersonator Lorna Bliss, who performed in a body stocking before the 9pm watershed, and whether this breached rules of taste and decency.
Some more light-hearted fun came in the form of Rylan Clark's emotional response to getting through to the final stage of the competition...
The Essex singer collapsed to the floor, and emitted some inhuman-sounding sobs after learning that Nicole Scherzinger had chosen to put him in her final three of the Boys group, much to Gary Barlow's dismay.
Rylan went on to be the fifth act left in the competition, with viewers voting for him over sweet 16-year-old Ella Henderson who was thrown out of 'X Factor' in a truly shocking elimination.
Visibly emotional, Ella's mentor Tulisa Contostavlos described the young star's exit from the show as "absolutely ridiculous" and the audience booed at the decision. Ella Henderson went head to head with James Arthur
On rival Saturday night reality show 'Strictly Come Dancing', former 'Emmerdale' star Lisa Riley wowed viewers with her dancing skills after many had dismissed her as this year's Ann Widdecombe. That turned out to be Olympic cyclist Victoria Pendleton instead.
Meanwhile Down Under, an assortment of 'stars' put themselves mentally and physically to the test by spending three weeks in the jungle in ITV's 'I'm A Celebrity' contest.
The standout contestant by far was Helen Flanagan, whose hysterical entry into the jungle was a sign of things to come. Helen Flanagan enters the jungle
The 'Coronation Street' star was smothered in mascara of the non-waterproof variety after her perilous entry into the camp - on swinging tree-high planks of wood - got her wobbling, weeping and screaming in equal measure.
Helen, in both happy and unhappy times...
I'm A Celeb: Helen Flanagan
And finally, the world of reality TV gave us one last tasteless treat before the year was out in the form of a live 'TOWIE' episode. Hailed as the 'worst TV show EVER' it managed to do the impossible - scrape the improbable barrel of reality programming.
From an audible "Go" from the wings, cutting to awful on-stage performances mid-conversation just as we were starting to care about what the cast were saying, it really was a travesty. A travesty of the best kind - who doesn't love being shocked and entertained by how simply awful something can be? Barbie Girls: Lauren Pope, Chloe Sims, Frankie Essex after 'TOWIE live'
Viewers took to Twitter to express their utter disdain at 'TOWIE Live', but it was all good-natured. How can you hate a cast who allow themselves to be ridiculed in such a way?
My highest regards go to Chloe Sims and Diags for their performance of 'Barbie Girl'. It was truly something. They achieved, sober and live on national TV, what most people wouldn't attempt unless off their face in a cheap karoake bar in Majorca.
What was your favourite reality TV moment of 2012? Let us know in the comments below and take a look at some of our readers' suggestions...
I'm A Celeb: Helen Flanagan