Drivers who have admitted driving whilst drunk has almost doubled since 2009, according to newly released police data.
Greater Manchester is the drink-drive capital of the UK, with more than 3,500 caught already this year.
According to the police data made available, the UK's drunkest driver was pulled over earlier this year by Cumbria Police, and found to be seven times the legal limit.
LV= said this meant he had consumed the equivalent of 10 pints of lager or 24 vodkas before getting behind the wheel.
As many as 20% of drivers also have no idea how many units are in any alcoholic drink, the poll by LV= car insurance found.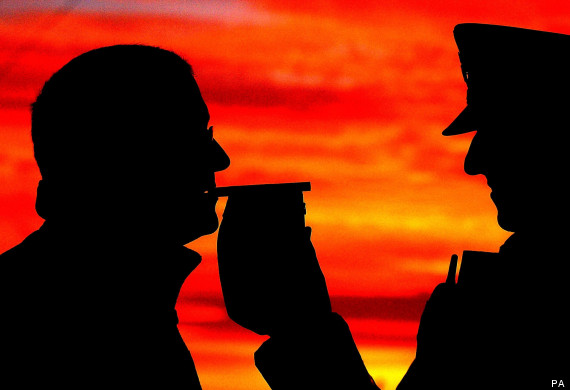 A pint of lager is the drink most motorists assume contains less alcohol than it does
Of 2,028 people questioned, 15% said they had driven over the legal alcohol limit at one point, despite the fact that 88% admitted it affected their ability to drive.
As many as 80% of drivers wrongly guessed how much alcohol lager contained, while most motorists thought a large 250ml glass of wine had two units of alcohol when it actually contains three.
According to a freedom of information request made by LV= to England and Wales police forces, December is the month in which most drink-drive arrests are made.
After Greater Manchester, the police area in which most motorists have been caught drink-driving this year is Thames Valley (1,844 caught), followed by Hampshire (1,646), Strathclyde (1,600) and Kent (1,514).
Over the last three years, the area at the top of the drink-drive table is Greater Manchester (13,056), followed by Hampshire (7,006), Strathclyde (6,444) and Kent (6,319).
LV= car insurance managing director John O'Roarke said: "Given the confusion about how much alcohol can be consumed before a driver is over the legal limit and the fact that alcohol affects each person differently, the only way to be certain of being under the limit is to completely abstain from alcohol before driving.
"The key to enjoying the festive season is to plan ahead and don't drive if you've had a drink."