Ashley Cole's mother Sue has denied posting sick messages on Facebook mocking Rio Ferdinand after he was struck by a coin in the Manchester derby.
Ferdinand was left with blood gushing from just above his eye after a Manchester City supporter pelted him as he celebarated Manchester United's winner in Sunday's encounter.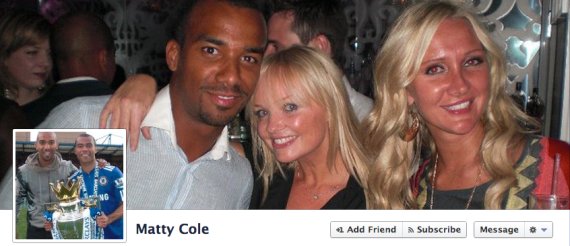 Matty Cole's Facebook page where the comments were apparently posted on
The Mirror revealed posts were made by Cole's brother, Matty, on Facebook after the flashpoint, which were commented on by Sue Cole.
"So happy Rio got hit in the face today when he tried to give it kissing his badge!! Straight in the eye!! Made my day," Matty Cole said.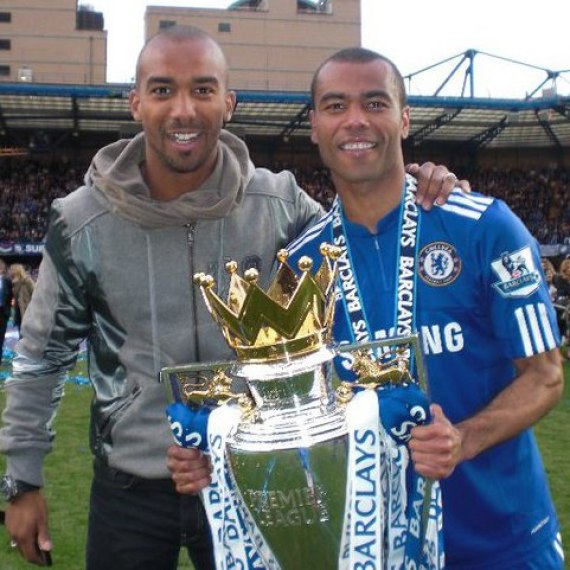 Matty and Ashley Cole in 2010
An hour later Sue appeared to add to the thread saying: "Bloody missed that, ha ha ha. Give the fan that threw it a medal!!!" Her son added "They'll show it on MoTD sooooo funny lol."
Ferdinand attended Sunday night's X Factor Final, which prompted Sue to remark on her son's page: "Rio in audience at x factor, wonder if he can see?????"
When confronted with the posts she supposedly made by a Mirror reporter, Sue branded the jibes "disgusting" and asked "Who has put that on?
"I don't know who has done that. It wasn't me." The Mirror claim the offending thread was removed five minutes after Sue had spoken to the journalist.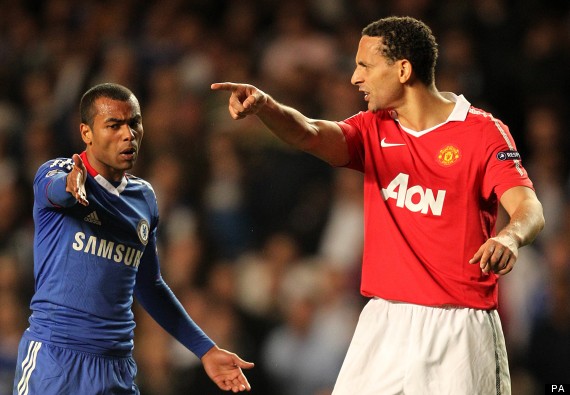 Ferdinand and Cole used to be close friends
Cole and Ferdinand's friendship effectively ended this year after two notable incidents, with Ferdinand charged by the Football Association after he endorsed a Twitter user's description of Cole as a "choc ice".
Cole defended John Terry in court during his trial for allegedly racially abusing Ferdinand's brother Anton, and the term "choc ice" suggested the Chelsea left-back was black on the outside but white on the inside.
Ferdinand responded to the tweeter with "I hear you fella! Choc ice is classic hahahahahahha!"
Cole's evidence to the FA's own investigation into Terry meanwhile, which found him guilty of calling Anton Ferdinand a "f****** black c***", was questioned by English football's governing body.