Beyoncé is continuing on her path to world domination by putting her signature on a £30m deal with Pepsi.
However, the singer has secured a deal with a twist - while she will star in the usual set of TV commercials and have her face adorning cans, the agreement will also see the drinks giant set up a multimillion-dollar fund to support Bey's chosen creative projects.
The deal is in line with a trend toward content creation as advertisers seek new inroads into the music business.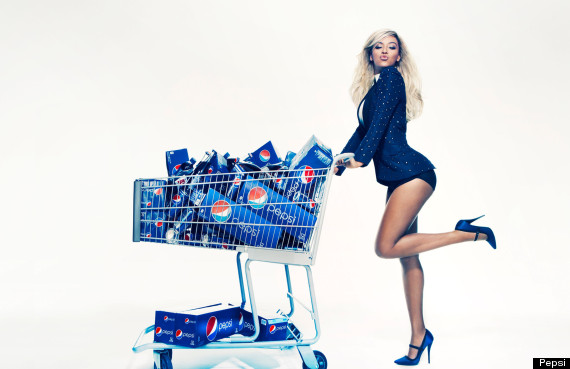 Beyoncé - who has starred in Pepsi commercials in the past - said in a statement: "Pepsi embraces creativity and understands that artists evolve.
"As a businesswoman, this allows me to work with a lifestyle brand with no compromise and without sacrificing my creativity."
The campaign is set to coincide with her musical comeback after she took time out following the birth of daughter Blue Ivy earlier this year.
She is also scheduled to perform at the halftime Super Bowl show on 3 February as part of the deal.
WIN A SONY XPERIA TABLET IN OUR CHRISTMAS COMP
HUFFPOST UK CELEB ON FACEBOOK | FOLLOW US ON TWITTER
VOTE IN THE 2012 HUFFPOST CELEB AWARDS