The Spice Girls united in London on Wednesday evening for the world premiere of the musical based on their songs, 'Viva Forever'.
Spice Girls At Viva Forever Premiere
Four of the five - all but Victoria Beckham - took to the red carpet early at London's Piccadilly Theatre and were clearly having a good time together, laughing and hugging, and posing for fans to take pictures.
Victoria Beckham was reported to be stuck in traffic and kept the audience waiting for curtain-up until she arrived with David Beckham and their three sons, whom she sat with for the show, two rows behind the rest of the Girls.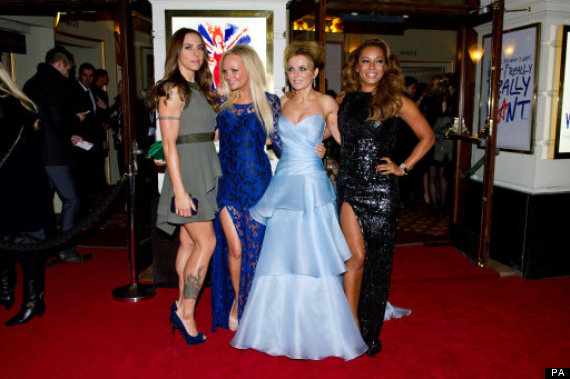 The Spice Girls - minus Victoria Beckham - made an early appearance on the red carpet and stayed for ages, chatting to press and fans
The show is based on the story of four girls, and built around the music of the Spice Girls' hits, including a crowd-pleasing finale to their most successful song, 'Wannabe'.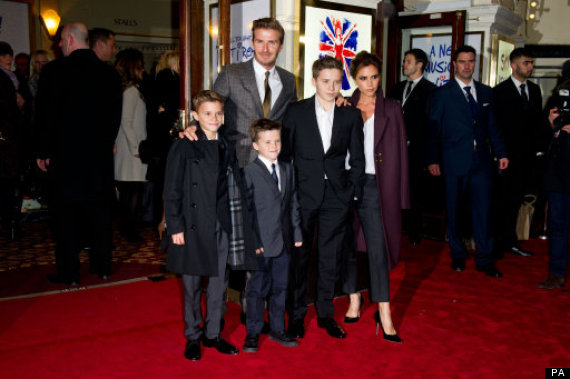 Victoria Beckham arrived late with her husband David and their three sons
However, all five girls joined to go on stage at the end of the show, and take turns to thank the cast, writer Jennifer Saunders and producer Judy Craymer. Mel B took the opportunity to shout "That was f***ing great" and, when it was Victoria Beckham's turn to take the microphone, she opted to thank her family first, and then the rest of the Spice Girls.
Spice Girls At Viva Forever Premiere