Meet Olga Oleynik, a similarly surgically enhanced 24-year-old "living doll" from the Ukrainian city of Odessa.
Olga, who prefers to go by the name Dominica, is often mistaken for Valeria's twin sister, and the pair plan to take America by storm.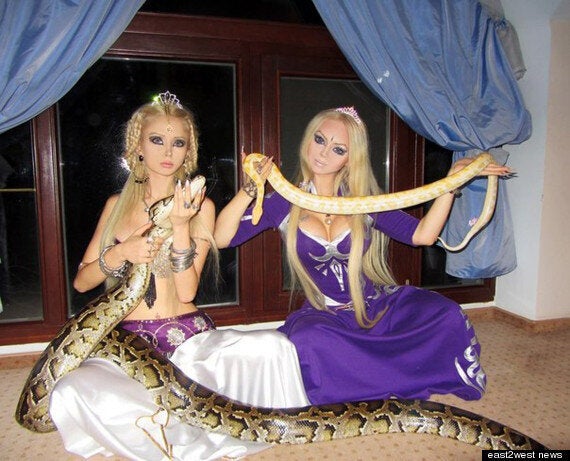 Valeria Lukyanova and Olga 'Dominica' Oleynik take on the guise of Disney princesses
The girls met online five years ago and now host joint spirituality lectures at £50 a time.
Valeria, 21, said: "We were curious about our similarities. We had the same hairstyle, make-up, and even dressed in a similar way. Our friends were sure that we were blood sisters.
"We are really sisters - but only in spiritual way. We have the same outlook and lifestyle."
In an earlier interview with V Magazine, Valeria waxed lyrical about her deep and cosmic side, insisting that even her fashion choices of crop tops and skin-tight jeans were influenced by "spiritual practises".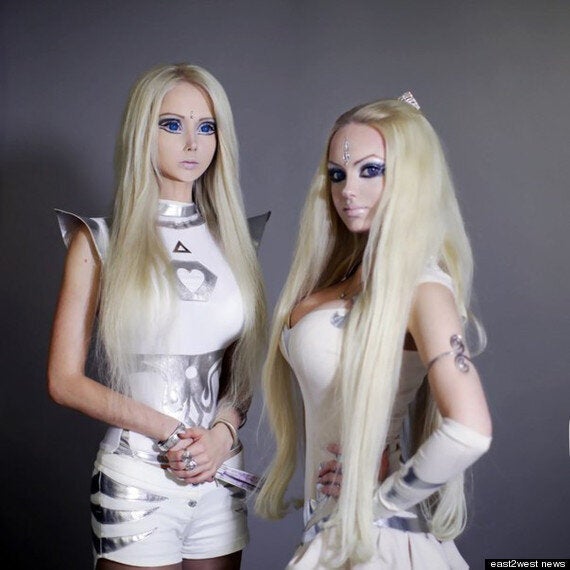 She said: "If you spend time working only on your appearance and you forget about your inner self, people will not be interested in you because they will not feel anything.
"Many people think you need only good looks to be successful, but it's not true—only spiritual work can bear tangible results."
Now she plans to up sticks and move Stateside with her new sidekick and we're pretty sure they're going to fit right in.
"We are planning to move to America soon. Dominica's boyfriend is living in the US and my husband wants to start a business there too," she revealed.
The Ukrainian Barbie twins - not to be confused with the American porn duo of the same name
"I am not going to be bored abroad, I'm often invited to photoshoots and parties."
When Valeria first appeared in the public eye, there were questions as to whether she actually existed, given her porcelain skin, minuscule waist and razor sharp features.
Was she merely a Photoshop construct? (Click here to see supposed before and after videos of Valeria and scroll down for a frankly weird clip where she informs the camera that her "fragile" neck can't hold up her "big" head, explaining her somewhat lopsided appearance)
Yet Valeria, who modestly refers to herself as "the most famous Russian woman on the Russian-speaking internet", says accusations of computer wizardry are a compliment:
"Many people say bad things about people who want to perfect themselves. It's hard work, but they dismiss it as something done by surgeons or computer artists. [...] But I don't take them seriously. I'm even flattered! It's what success is like. I'm happy I seem unreal to them, it means I'm doing a good job."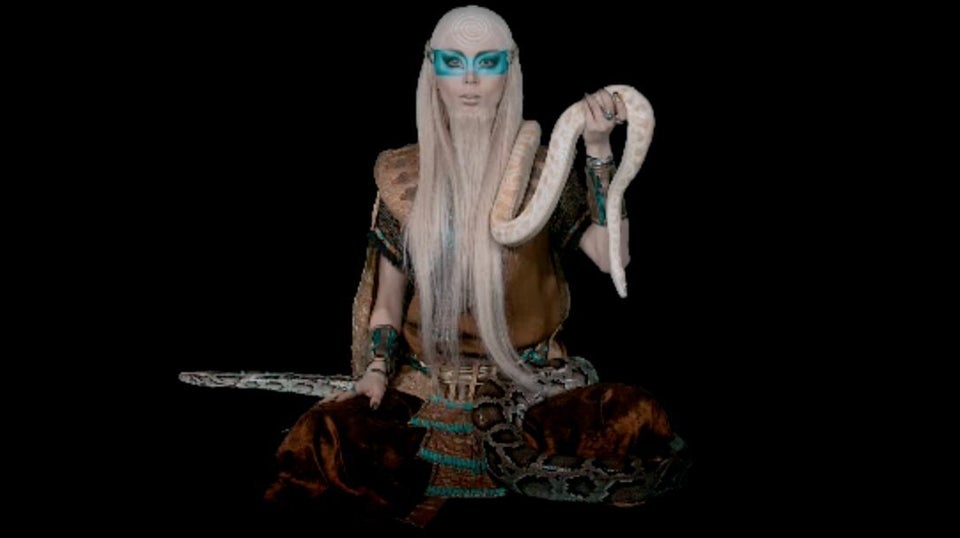 Valeria Lukyanova