Anne Hathaway has spoken of her devastation after she suffered a wardrobe malfunction in front of photographers at the New York premiere of 'Les Miserables' earlier this week.
Pictures were printed in various publications across the world showing the star going commando as she slid out of a car at the event.
Far be it from us to ask why she was not wearing pants - after all, it's not like it is December or anything.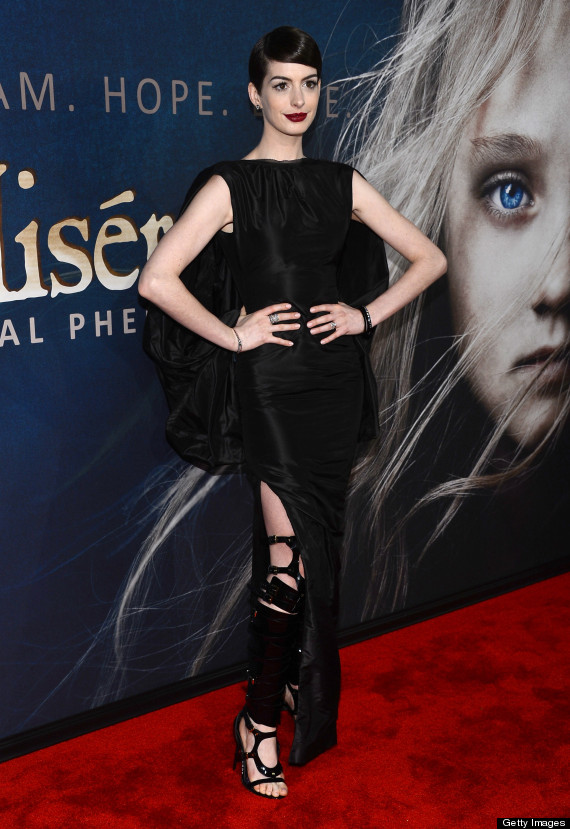 According to the New York Daily News, Anne was overheard telling Vanity Fair writer Ingrid Sischy of her embarrassment.
"I was getting out of the car and my dress was so tight that I didn't realize it until I saw all the photographers' flashes," she is claimed to have said.
'"It was devastating. They saw everything. I might as well have lifted up my skirt for them."
HUFFPOST UK CELEB ON FACEBOOK | FOLLOW US ON TWITTER
The star has since made an appearance on 'The Today Show' in the US, where she discussed the issue.
"It kind of made me sad on two accounts," she said. "One was that, I was very sad that we live in an age when someone takes a picture of another person in a vulnerable moment and rather than delete it, and do the decent thing, sells it. And I'm sorry that we live in a culture that commodifies sexuality of unwilling participants."
WIN A SONY XPERIA TABLET IN OUR CHRISTMAS COMP
Take a look at the red carpet pictures from the world premiere in London below...
VOTE IN THE 2012 HUFFPOST CELEB AWARDS