'If I Could Turn Back Time' singer Cher is no stranger to a nip and tuck, but as the singer arrived at at LAX airport in Los Angeles earlier this week, she was looking like a very 'Smooth Criminal' indeed. Pictured looking sweaty and smooth in the Californian sun, the star looked as if she was melting into the late Michael Jackson.
Admittedly, the dark hat and aviator shades probably didn't help.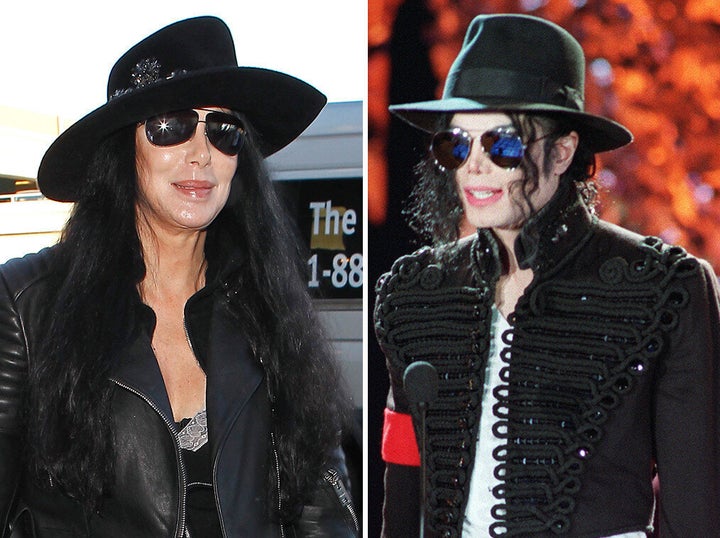 Cher has been open about her love of surgery in the past, once admitting in an interview: "Yes I have had a facelift, but who hasn't? I have become the plastic surgery poster girl.
"Everyone says I am terrified of getting old but the truth is that in my job becoming old and becoming extinct are one and the same thing," she said.
Michael was less open about his cosmetic procedures though, having only ever admitted to two nose jobs and blamed his pale skin on condition vitiligo.
But a surgeon who worked with him in the 1990s revealed that he had undergone 'multiple surgeries' before his death in 2009.
"(He) had multiple nose jobs, cheek implants and he had a cleft put in his chin. He had eyelid surgery ... You name it he had it."