International students wishing to study in the UK will have to jump through more hoops after Theresa May announced a new "tougher" process for vetting applicants.
On Wednesday, the home secretary revealed plans to further crack down on the number of illegitimate students entering the UK.
Last year, the Border Agency undertook pilot tests and interview those identified as "high risk" applicants, rather than relying merely on paper-based checks. May now plans to adopt the process and "radically" extend the tests to more than 100,000 students, starting April 2013.
"I believe this new approach will help us to root out the abuse of British visas, and improve the integrity of our immigration system," May said during a speech at the Policy Exchange think tank.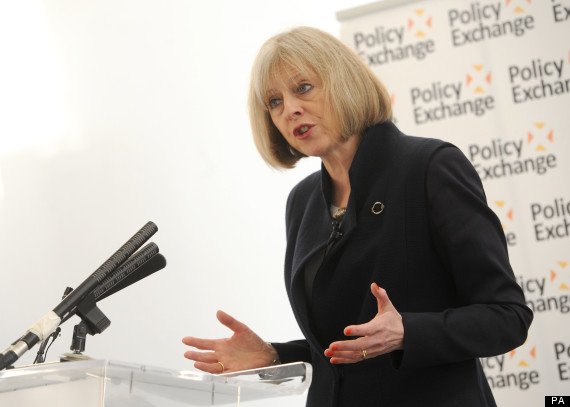 Theresa May has announced measures to further crack down on international students coming to the UK
"If you can speak English, and you can get a place on a proper course at a proper university, you can come to study in Britain. But we are also clear that student visas are not a backdoor route into working in Britain. We are clamping down on that kind of abuse."
According to Home Office visa statistics, there has been a 26% decrease in student visas between January and September, which amounts to almost 74,000. According to May, the number of foreign students coming to UK universities has actually increased, despite institutions' fears immigration curbs were damaging student figures.
In an interview with the Financial Times on Tuesday, May attacked universities for complaining her efforts to reduce net migration is damaging their reputations abroad. "There's a job for the universities as well to make sure that people know that we are open," she told the broadsheet.
Daniel Stevens, the National Union of Students (NUS) international students' officer, criticised May for "sending the message loud and clear that international students are not welcome in the UK".
"May has already done huge damage to the UK's reputation and now seems determined to demonstrate that the UK is closed for business by treating those who want to study here with further suspicion and hostility."
Stevens added May had refused to acknowledge the "huge and widespread damage" her policies had had on higher education and said the home office was using international students as "cannon fodder".
Universities UK echoed Stevens' sentiments, highlighting the UK is in danger of projecting an inconsistent message overseas.
Nicola Dandridge, chief executive of the university group, said: "Measures must be proportionate and workable. What universities need is government support for sustained growth in legitimate student numbers.
"There is real potential for international students to contribute to economic growth in the UK.
"Perception is all important, so it is vital that the UK offers a welcoming environment for genuine international students."
During her speech May fended off arguments Britain appeared "closed for business" to foreign students, saying she was keen to stop the "wrong people" from coming to the UK.
"We have always been clear that we want Britain to attract the brightest and best talent from around the world – the top academics, brightest students.
"When we came to government, we found.. colleges that sent students on work placements hundreds of miles away rom where they were meant to be studying.
"And of course, in each case we're not just talking about one bogus student working in Britain – often they would bring their whole family with them.
"These students weren't the best and the brightest, they weren't coming to Britain to study, and they weren't making a meaningful contribution to our economy.
"The new immigration rules make clear that if you want to study here, you have to be able to speak English, support
yourself financially without working, and prove that you are studying a legitimate course at a genuine college or university."
International students can pay up to £18,000 per year, totalling £54,000 over a three year course, excluding living costs, leading to claims universities are using them to "prop up" their finances.
Daniel Stevens has also previously expressed fears to the Huffington Post UK students are being treated as "cash cows".
In a concession to foreign students, Theresa May also announced PhD students who have completed their studies will be allowed to stay in the UK for twelve months to find skilled work or set up as an entrepreneur "within the rules".
She added: "We want to work with our universities to continue to protect not just the integrity of the immigration system but the reputation of the British education system around the world."
The UK Border Agency came under fire in August after withdrawing London Metropolitan University's highly trusted sponsor status, meaning thousands of students were facing being sent back home.
One Nigerian student told HuffPost UK: "My message to other people back home is do not come here. Go to the US or Canada instead."
Even Boris Johnson has weighed in on the argument, warning the government against curbing foreign student visas and said the UK was giving out the "wrong signal".