'Quartet' is the charming directorial debut from Oscar winner Dustin Hoffman. The highly-anticipated British masterpiece comes to UK cinemas on 1 January 2013, starring Maggie Smith, Billy Connolly, Pauline Collins, Tom Courtenay and Sheridan Smith, but The Huffington Post UK is offering you the chance to see it before anyone else!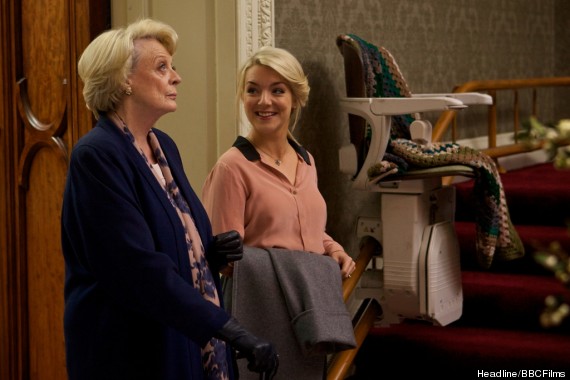 Dame Maggie Smith and Sheridan Smith are two of the stars in 'Quartet'
Lifelong friends Wilf (Billy Connolly) and Reggie (Tom Courtenay), together with former colleague Cissy (Pauline Collins), are residents of Beecham House, a home for retired opera singers. Every year on Giuseppe Verdi's birthday, the residents unite to give a concert to raise funds for their home. But when Jean Horton (Maggie Smith), a former grande dame of the opera fallen on hard times, also Reggie's ex-wife and the fourth and most celebrated member of their former quartet, moves into the home to everyone's surprise, the plans for this year's concert start to unravel. As old grudges threaten to undermine past glories and theatrical temperaments play havoc with the rehearsal schedule, it becomes apparent that having four of the finest singers in English operatic history under one roof offers no guarantee that the show will go on.
'Quartet' is Oscar® winning actor Dustin Hoffman's directorial debut from a screenplay by Oscar® winner Sir Ronald Harwood ('The Pianist'). 'Quartet' stars six-time Oscar® nominee and two-time winner Dame Maggie Smith ('Downton Abbey', 'Gosford Park'), double Oscar® nominee and BAFTA winner Tom Courtenay ('The Dresser', 'Doctor Zhivago', 'Billy Liar'), BAFTA nominee Billy Connolly ('Mrs. Brown'), Oscar® nominee and BAFTA winner Pauline Collins ('Shirley Valentine')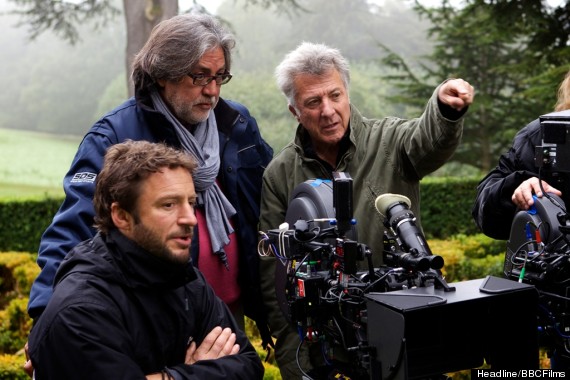 'Quartet' is Dustin Hoffman's directorial debut
The Huffington Post UK is offering you the chance to see 'Quartet' on Tuesday 18 December, before the film is released in the UK. To get two tickets to this special screening just CLICK HERE...
Then simply follow the online instructions, choosing your preferred VUE Cinema from the list of participating locations, and print out your email confirmation to gain entry to the screening. Tickets and seats will be allocated on a first come, first served basis.
Basingstoke Festival Place
Bristol Cribbs Causeway
Cheshire Oaks
Edinburgh Omni
Leeds Light
Oxford
Plymouth
Portsmouth
Reading
Shepherds Bush
Swansea
Watford
Westfield Stratford City
York
Quartet is released in UK cinemas from 1 January 2013