It's been a wonderful year for animals. Canine actor Uggie (of The Artist fame) became the first dog to put its paw prints in cement on the Hollywood hall of fame. Marine biologists learnt whales may be able to mimic human voices.
2012 has seen unlikely animal friends, real-life cat burglars, jumping goats and photobombing huskies. We met the most adorably grumpy cat and saw dogs that could drive cars (yes, really).
The year got off to an adorable start with a collective aaaaahhh as baby polar bears were photographed coming out of hibernation in Churchill, Canada.
These images show the intimate relationship between polar mothers and their young as they emerge from their winter snow dens. Take a look at the stunning pictures by photographer Steve Bloom (article continues below.)
Polar Bears Emerge From Their Winter Hibernation
This year was the year in which we discovered how amazingly cute sloths were, with the hit documentary about a sanctuary of charismatically sleepy sloths crawling over to UK screens. The documentary maker of 'Meet the Sloths' Lucy Cooke, described the creatures as "cute crack." We can't help but agree.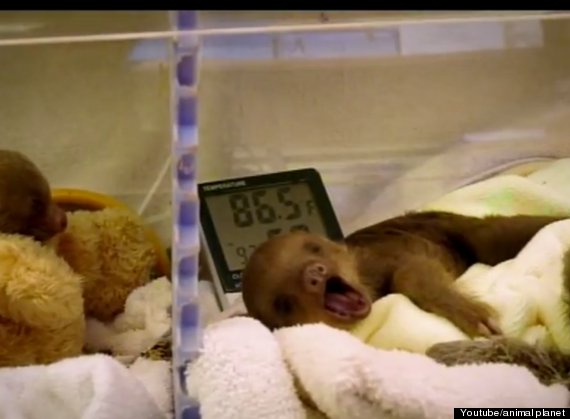 Sloths: the equivalent of "cute crack"
Uggie deserves a special shout out for his services to canine kind. The doggy actor has hung up his leash in showbusiness, but what a year to go out on.
The star of the Golden Collar awards, which rewards Hollywood hounds, Uggie also brought home the bacon at the Pawscar Awards, for animal actors. Big shout out to Uggie's "Artist" stand-ins too. His brother Dash and another Jack Russell named Dude accompanied the celeb canine to many of his high-profile outings.
The Jack Russell put his pawprints outside famous Grauman's Chinese Theatre in Hollywood as Councilman Tom LaBonge declared it "Uggie Day" in June. And let's not forget the panache with which he wears his impressive collection of bow ties.
Article continues after slideshow
Polar Bears Emerge From Their Winter Hibernation
In July, a good news story that warmed our hearts was the rescue of an unwanted three-week-old kitten from a recycling bin.
The female tortoiseshell kitten was thrown into a bin full of cardboard, which was then emptied into the back of a waste truck.
As the truck's crusher began operating, two bin men heard her cries and immediately stopped the mechanism.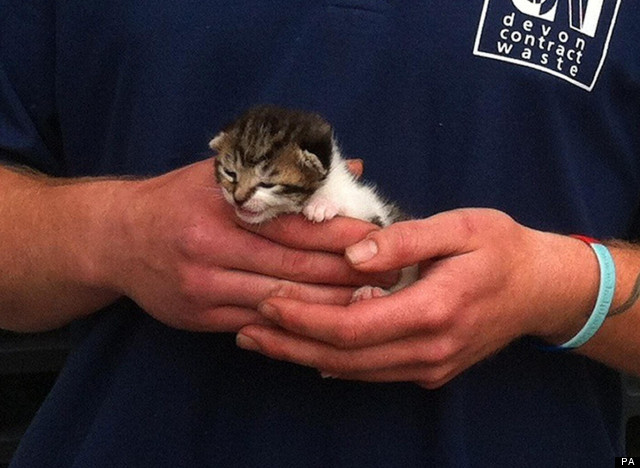 The tiny kitten was saved by workers almost at the last moment
The men, who were completing their round on Cornwall Street in Plymouth, Devon, then saw the tiny kitten fall from the crusher's blades. She was named Lucky and was unharmed in the incident.
A trio of dogs learnt how to drive in a clip released by New Zealand Society for the Prevention of Cruelty to Animals (SPCA) in some of most smile-inducing footage ever seen.
The gist of the campaign was to show rescue dogs may have been abandoned, abused and forgotten, but they're still smart. Take a look at the video here.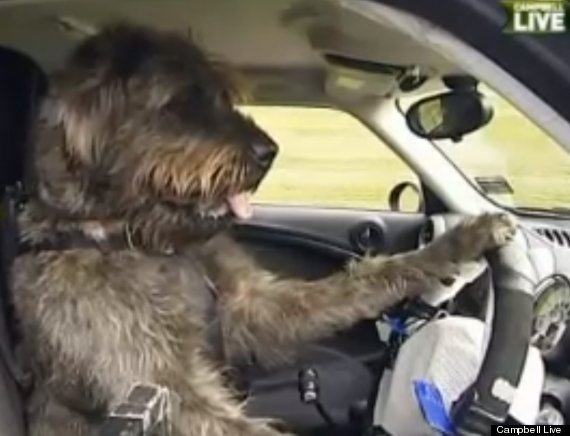 His mother chased cars... now he drives them
Also honoured in 2012 was a family feline called Jessi-Cat, who was named as Cat of the Year by Cats Protection after helping a little boy with an anxiety disorder to utter the words "I love you".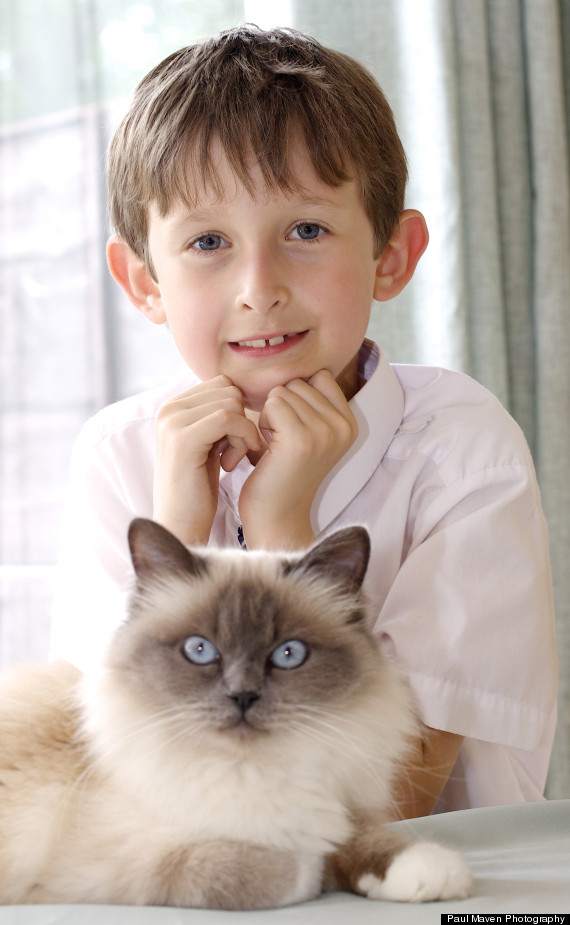 Forever friends: Lorcan Dillon and Jessi-Cat
Badgers were given a reprieve late in 2012, after questions over the cost and effectiveness of a pilot cull. Rufus the hawk also had a close call, after being stolen from Wimbledon.
Harris Hawk Rufus, who deters pigeons from the All England Club, was stolen along with his cage overnight. However he was handed in to the RSPCA in Putney, south west London, two days later and is now safely back in his owners' hands.
It was a sad year for tortoise-lovers as the 100-year-old Lonesome George, believed to be the last of his subspecies, died in June.
There was an outpouring of grief and respect at the passing of giant Galapagos tortoise, who was known as one of the rarest animals in the world, and earned his moniker after failing to mate throughout his lengthy life.
RIP Lonesome George RIP Lonesome George
We learnt mice were musical rodents in October as scientists claimed that mice were capable of memorising fresh serenades and singing in harmony.
The borders between animal and human kingdom edged a little closer in October too, with scientists revealing that a beluga whale tried to copy human speech.
The sounds were first identified when a diver in California came to the surface saying "who told me to get out?" mistaking the mimcry of the whale for human speech.
Although the sounds were described as "garbled human voice, or Russian, or similar to Chinese", the scientists studying the talented whale (named NOC) claimed trained him to "talk" in return for a reward. Recordings were made from both above and below the surface of the water
NOC's chattering, which began in the 1980s, reduced after about four years and stopped altogether once he was fully mature. Sadly NOC has now passed away.
October also saw this adorable shot published, the work of professional snapper Richard Austin, who set the whole thing up at Crealy Adventure Park in Devon while teaching a group of photography students.
Apparently, the fluffy rabbit and his guinea pig pals posed obligingly for just long enough to enable Richard to get his snap. Then an angry squirrel turned up and demanded they return its shopping trolley immediately. Possibly. Do rabbits shop at Asda or Waitrose?
But best news of all, we learnt that looking at pictures of cute animals is good for you! According to the Wall Street Journal, researchers at Hiroshima University in Japan have found that cute photos of animals don't just make us feel better - they also help us to concentrate.
Their paper, called the 'Power of Kawaii' ('kawaii' being the Japanese word for 'cute'), reports that, through three separate experiments, people showed higher levels of concentration after looking at pictures of puppies or kittens.
Which is a really good excuse to look through these forty pictures of cute animals,