Erik Johansson's photo manipulations are absorbing, dream-like and most of all, fun.
The 27-year-old artist was born in Sweden and started out drawing by hand before discovering photography.
"At the age of 15 I got my first digital camera which opened up a new world. I also got interested in computers, escaping to other worlds in computer games," he tells us via email.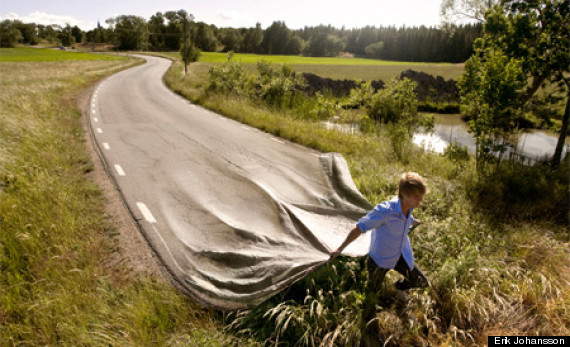 "Being used to drawing, it felt quite strage. it wasn't the process of creating something in the same way. It was a great way of learning - learning by trying. But I didn't consider it as a profession until years later."
Johansson went on to study computer engineering in Gothenburg, and dabbled in photography in his spare time.
"During my time studying I took up my interest for retouch once again. I had a lot of ideas that I wanted to realise. After publishing some of my images online, I started to get requests about commissioned work from some local advertisement agencies."
Looking at his work, it's no wonder Johansson is in demand.
Which is your favourite?