Playing John McClane's daughter in the 'Die Hard' series, Mary Elizabeth Winstead reveals the one physical tic that she's picked up from Bruce Willis.
"Lots and lots of side eye," she reveals, is what she's departed from set with. "Bruce is a quiet guy, he keeps himself to himself and I respect that, but there's a very sardonic humour there."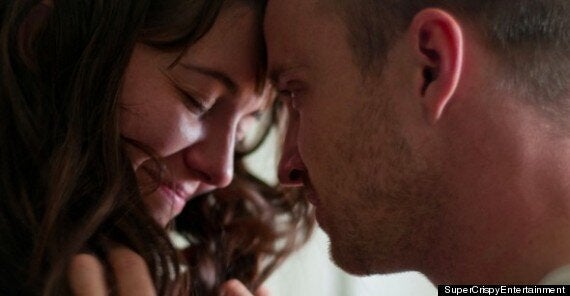 Mary Elizabeth Winstead with Aaron Paul in 'Smashed'
In between filming her bits for this serial blockbuster, the in-demand actress has moved to indie hit and Sundance winner 'Smashed', where she's garnering critical buzz ahead of Awards season for her role as Kate, a former alcoholic who takes on the challenge of sobriety, much to the challenge of her fun-loving husband Charlie.
Wanstead reveals that, to gain the necessary intimacy she and her co-star Aaron Paul needed for this indie hit, they went on a mini-bender themselves, chaperoned by their director James Ponsoldt.
"We didn't know each other, so he designated himself driver, and got us drunk. It was a good idea, so that when it came to making the film, we had that bonding experience behind us."
Acting drunk - what exactly does that involve? First instincts would say it involves a certain amount of imbibing and then wobbling a bit, but Winstead confounds this...
"No acting teacher would ever suggest actually having a drink because you need to be in the moment and aware. So instead, I put myself under hypnosis, opened my eyes and glazed over.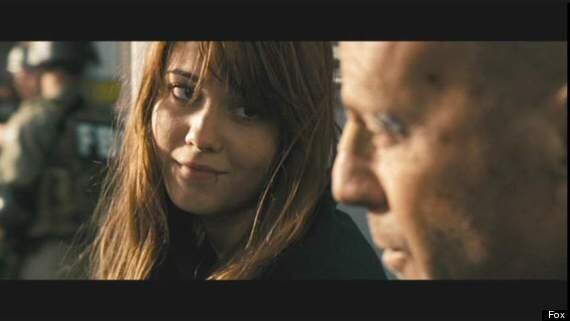 Mary Elizabeth Winstead with her co-star Bruce Willis in 'Live Free Or Die Hard'
She reveals that although playing drunk for the first time on screen was very intimidating, the experience has changed her attitude, both towards real-life sufferers and to her own life.
"It uncovered things in my life that were toxic that I needed to deal with," she says frankly.
"And it actually made me admire alcoholics who are in recovery living honestly and openly. It's so brave."
Meanwhile, Awards season beckons... what's that feeling like? She laughs.
"You imagine the "buzz" must be really buzzy, but when you get it yourself, it really isn't like that. Life is no different. It's just flattering."
Smashed is in select cinemas across the UK from tomorrow, 14 December. Watch the trailer below...