A three-year-old girl who once played the part of a baby in Emmerdale has died of severe burns.
Sophie Firth was taken to hospital nine days ago after her dress came into contact with a gas fire at her grandmother's home in Skellow, near Doncaster, South Yorkshire.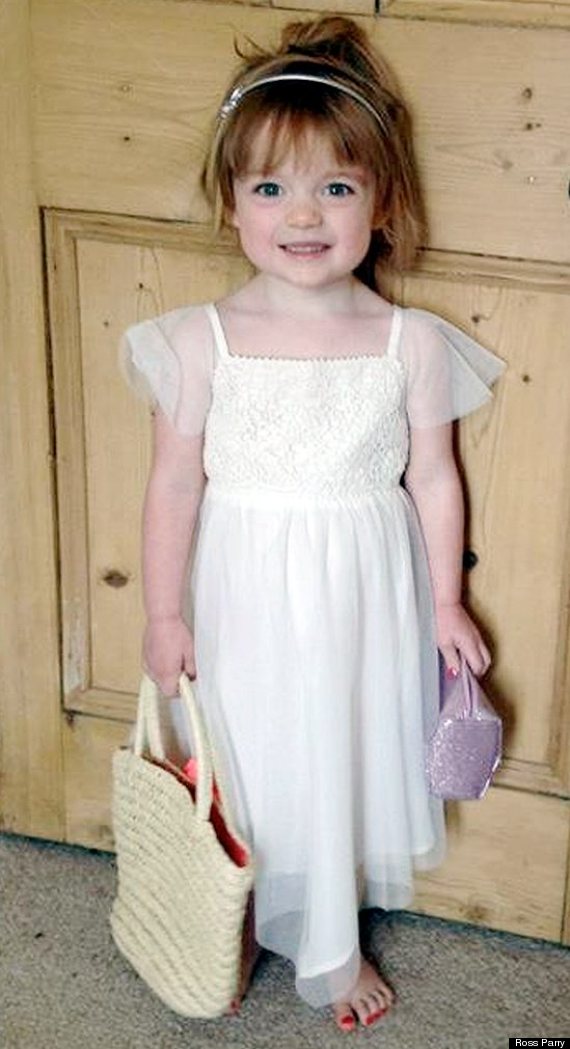 Sophie Firth has died of severe burns
She died on Tuesday at a hospital in Newcastle where she had gone for specialist surgery.
Sophie was one of two babies who played the part of Angelica King in the ITV1 soap in 2009.
An Emmerdale spokeswoman said: "We are devastated to hear of Sophie's tragic death. Our sincere condolences go out to her family.
"Everyone at Emmerdale is thinking of them at this sad time."
Her family said Sophie was a "princess".
Her uncle, Mick Harhoff, told the Doncaster Free Press: "She was such a lovely little girl and she was exceptionally bright.
"She always used to say that she wanted to be a princess."
Sophie lived in the village of Austerfield, near Doncaster, with her parents and brother.
It is understood the family was staying with her grandmother in Skellow at the time of the incident.
Police said Sophie's death is being treated as a tragic accident.
A force spokeswoman said: "A three-year-old girl, formally identified as Sophie Firth from Austerfield, Doncaster, has sadly passed away at Newcastle's Royal Victoria Infirmary after suffering severe burns in what is being treated as a tragic accident.
"Police, fire and ambulance were called to an address in Skellow at around 3.15pm on Sunday, December 2, when the child's dress caught light after coming in contact with an open fire.
"The youngster was initially taken to Sheffield Children's Hospital, before being transferred to Newcastle overnight to undergo surgery."