Kim Jong Un paid tribute to his late father a year after his death, alongside his wife who appeared to be sporting a baby bump.
The couple were attending a memorial to Kim Jong Il which was televised by North Korean state media.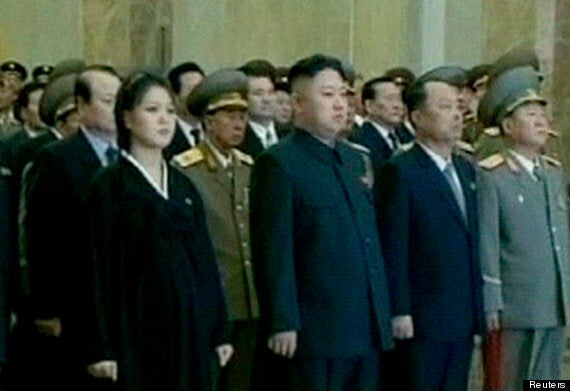 Kim Jong Un and his wife Ri Sol Ju pay tribute to Kim Jong Il a year after his death
There has been no official announcement as to whether an heir is on the way, but it would be fitting news to commemorate the first anniversary of the death of the country's Dear Leader.
In September Ri Sol surfaced after a two month absence to attend a football match and concert with her husband to mark the 60th anniversary of Kim II Sung Military University in Pyongyang.
Her disappearance from the public eye had led to rumours she had been "chastised for inappropriate conduct" or was pregnant.
It's not totally out of the realm of possibility that the notoriously secretive regime would chose to bide its time on any formal announcements.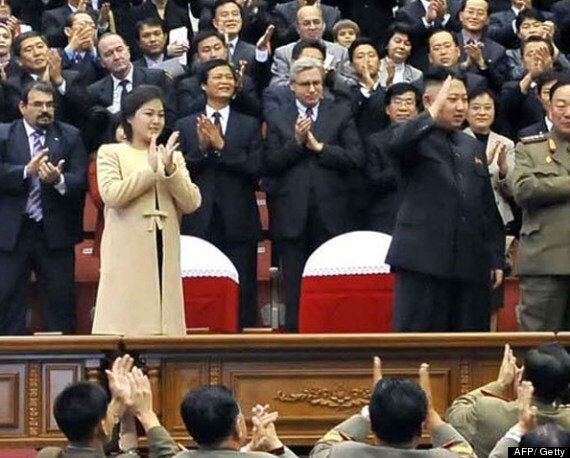 Is there a Lil' Kim on the way? Ri Sol pictured in September
Speaking of whom, the former leader was remembered with "humblest reverence" during the service.
"The whole life of Kim Jong Il was the most brilliant life of a great revolutionary who took an untrodden path with his iron will and superhuman energy holding high the red flag, and the one of the peerless patriot who devoted his all to the country and its people only.

"He warmly loved the country and its people more than anyone else and made ceaseless and hard long journey of Songun to defend the socialist country and bring about the prosperous future of the country and the happiness of the people."
North Korea has struggled to feed its population since its assistance from the former Soviet Union ended.
The country suffered famine in the mid-1990s in which at least hundreds of thousands are believed to have died.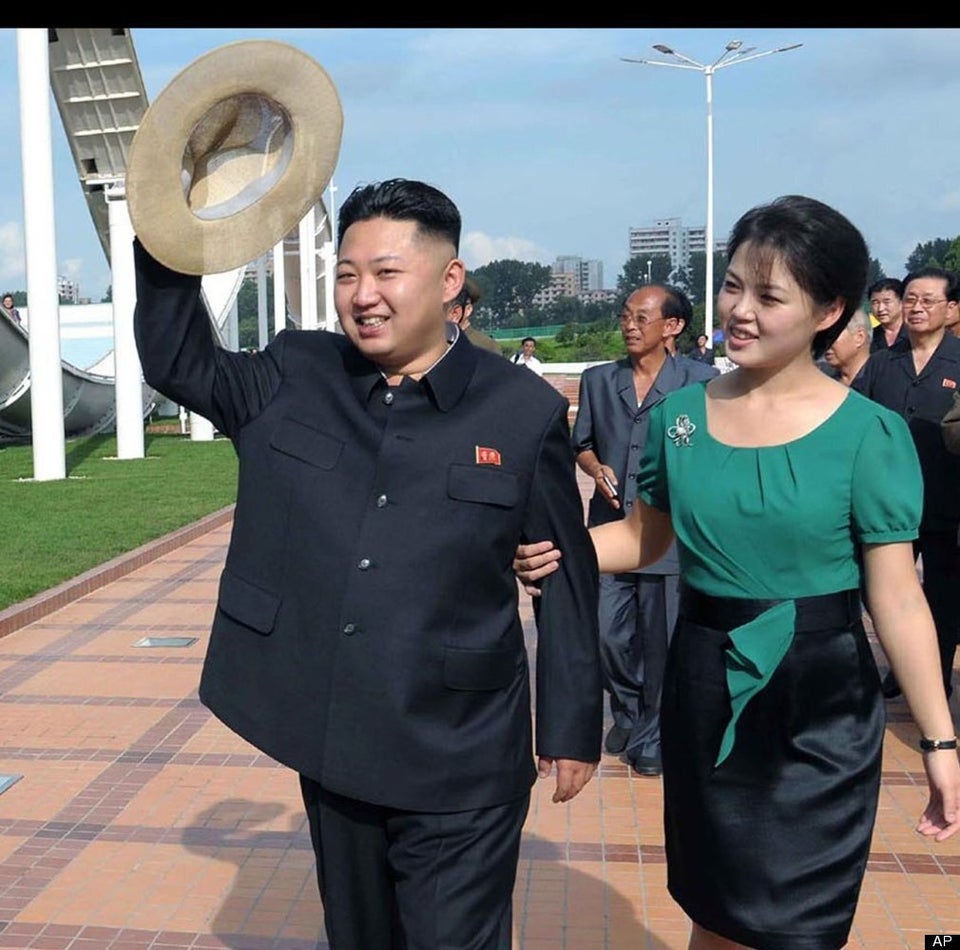 Kim Jong-Un and wife