These are the pictures which show just how mega the spending for Christmas has become.
Gigantic warehouses stuffed from floor to ceiling with festive gifts are used to process thousands of packages in time for December 25th. Who needs Santa, eh?
Leading the charge is the Royal Mail's Medway Sorting Centre which looks more like a space shuttle control centre than a postal room.
Robot-like sorting machines dominate the £70m mail centre in Rochester which handles an average of 3.2 million items per day.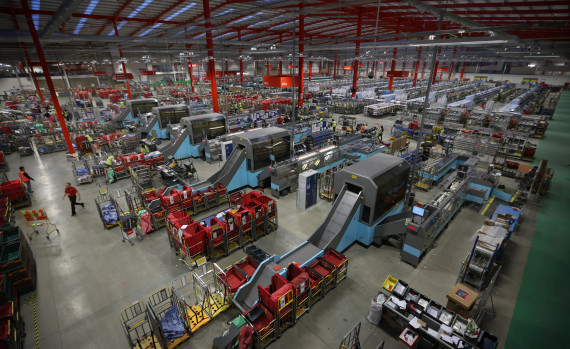 The epic postal centre in Rochester deals with millions of items everyday
Postal Workers At The Medway Mail Centre
But it's not just post which needs processing - there's boozy festive fun to be had too and that's where the Molson Coors national distribution centre comes in.
Operations manager Graham Broadhurst (below) stands amongst crates of beer at the distribution centre in Burton-on-Trent, Staffordshire.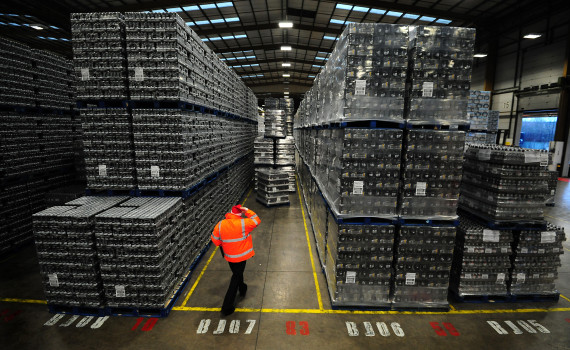 Postal Workers At The Medway Mail Centre
Spare a thought for the workers at the Argos Distribution Centre which is also fully geared up for the Christmas rush this coming weekend.
This view of its Barton Under Needwood centre shows how Santa might need a few more little helpers!
Argos prepared for Christmas battle
Postal Workers At The Medway Mail Centre
Trust Amazon to come up with a silly name for its operation in Swansea. Even though it's probably one of the biggest going, we're not sure it merits being called a "fulfilment centre".
Below is a worker at the Amazon "fulfilment centre" pulling a pump trolley past thousands of cardboard storage bins, which hold goods to be shipped all over the the world, in the run up to the festive period as online Christmas shopping increases.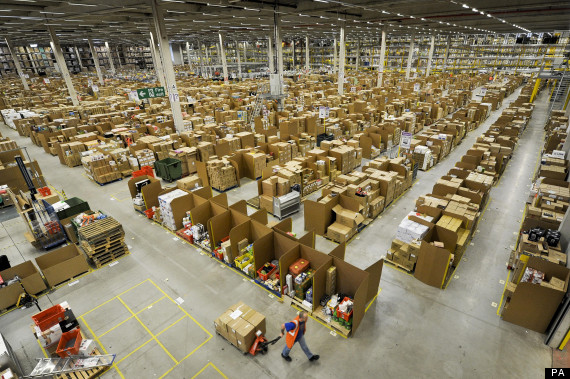 Postal Workers At The Medway Mail Centre
Meanwhile in the US, checkout Overstock.com's over-sized distribution centre in Salt Lake City - bonkers!