Jeremy Paxman gave his own boss a taste of his hard-hitting interview style when he warned him over a blog defending the decision to leave an investigation into claims Jimmy Savile was a paedophile, a review has found.
The Newsnight presenter told Peter Rippon, the-then editor of the BBC 2 flagship show that "we make a problem for ourselves by running away from this story."
The Pollard review into the BBC's Savile controversy, published on Wednesday, quoted emails from Paxman saying the blog Rippon wrote explaining the decision to drop the story "doesn't answer all of the accusations laid against us."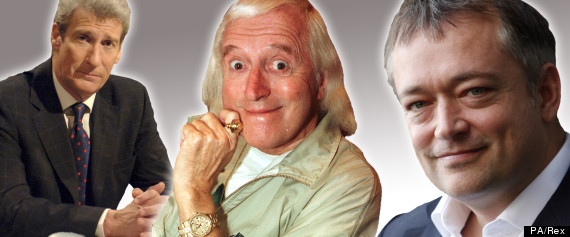 Jeremy Paxman warned his boss that Newsnight was not answering 'accusations laid against us'
In a bullet pointed email, Paxman wrote:
I have to say, I think we make a problem for ourselves by running away from this story.

1. It's everywhere.

2. It raises questions about the way in which the claims of child abuse victims are treated.

3. It raises serious questions about journalistic ethics – different burdens of proof for the living and the dead – which are slap-bang in our terrain.

4. We have a locus on the story, which needs explaining if we're going to lay the "patsy" accusation.

5. We have our own journalism.Even though we'd be very late starting on it, can I ask you to reconsider?
The veteran BBC presenter insisted dropping the investigation into Savile "must have been a corporate decision (whatever your blog says)", an accusation Rippon denied.
"I guess I may be guilty of self-censorship. In the end I just felt what we had … Forty year old contestable claims about a dead guy was not a NN story and not worth the fuss," Rippon replied.
The blog, published in October 2012, was later found to be inaccurate.
The news came amid a review into the BBC's decision not to run the programme about Savile, which concluded that Rippon's decision to drop the story "was seriously flawed; he made a badmistake in not examining the evidence properly."
The report also said the BBC "proved completely incapable of dealing" with the issues raised by the axing of the story and "the level of chaos and confusion was even greater than was apparent at the time".
Speaking on Wednesday as he unveiled the report, former Sky News exec Nick Pollard said Newsnight's report into Jimmy Savile led to one of the "worst management crises" in the corporation.
"Newsnight's inquiry into Jimmy Savile last year started a chain of events that was to prove eventually disastrous for the BBC," he said.
Pollard added there were "serious problems" with Newsnight with "organisational" and elements of "personal difficulty" between individuals.
SEE ALSO: