Nasa has published the first details of its new prototype space suit - and it looks oddly familiar.
In fact, as many have remarked, it looks precisely like Buzz Lightyear from the hit Pixar movie Toy Story.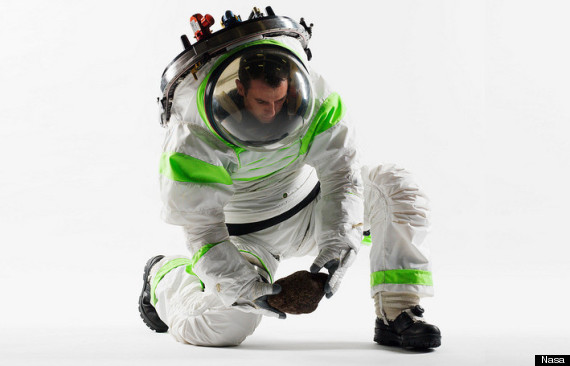 Above: Nasa's new spacesuit
The new Z-1 suit is designed to be lighter, more manoeuvrable and more flexible than the old suit.
It is the first big overhaul since 1998, and could be the first glimpse of what astronauts look like when they return to the surface of the Moon - or head to Mars.
Nasa said one of the key differences was that the new suit has a one-piece design, into which the wearer crawls in through a hole in the back, as opposed to the trousers-top-helmet version currently in use on the International Space Station.
The suit negates the need for an airlock - long a staple of spaceflight in science fiction and science fact.
In fact the suit can be housed in space or the outside of a rover vehicle permanently - the astronaut crawls in and then the suit detaches from the side of the craft.


Source SPACE.com: All about our solar system, outer space and exploration
"One of the big differences is the rear-entry design," said Nasa's Amy Ross in a video interview.
"So the shuttle EMU splits at the waist and you put pants on and you put the top on separately and they connect in the middle. Whereas with this suit, the subject crawls in through the back, and then we just shut the door."
It is also thought to be less prone to causing injuries.
Nasa will continue testing the new suits, but it could be used as soon as 2015.