From the pen of Victoria Wood came this moving and memorable drama about the life of Joyce Hatto, a piano-playing virtuoso who never quite fulfilled her dreams, and the devotion of her husband Barrington 'Barry' Coupe, tireless and mischievous in his efforts to bring his wife's music to her fans in the swansong of their lives, by fair means or foul.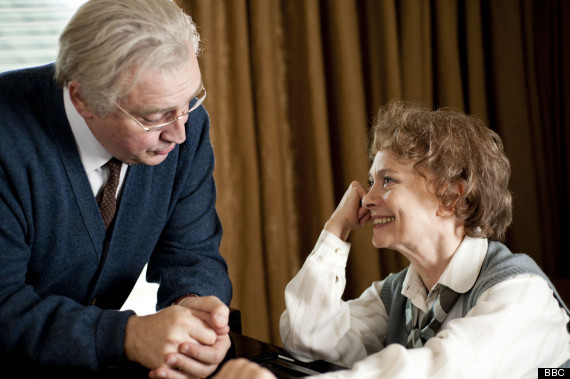 Alfred Molina and Francesca Annis as a pair of mischievous music-makers
The real-life story was obviously a goodie - a pair of pensioners winging their way around the interweb, borrowing a crotchet here, a quaver there, and pulling off one of classical music's great frauds from behind the box hedges of Hertfordshire. But there were four other reasons this one-off drama worked so well.
The first, the script. Wood surpassed herself with a sure narrative touch, capturing a pair of very human lives, from the fumblings of a 1950s wedding night, through heartbreaking musical auditions, to the simple pleasures of a jigsaw puzzle and nature documentaries. Along the way, there were lots of effortless Wood-isms, but she rightly opted to underplay the humour in favour of a gripping and moving tale.
And she gave it to four pairs of very safe hands. Playing Joyce and Barry back in 1953 were a sweet Rory Kinnear and Maimie McCoy, but it was the chemistry of Francesca Annis and Alfred Molina as the couple in old age who really steered this ship. They captured perfectly all the nuances of longtime companionship - frustrations, rituals, disappointments and, under it all, deep abiding love.
Molina, especially, performed with a deceptively light touch - boosting his insecure wife with compliments and, when it all went wrong, ready with a coat for her cold shoulders. Everyone should have a Barry in their lives.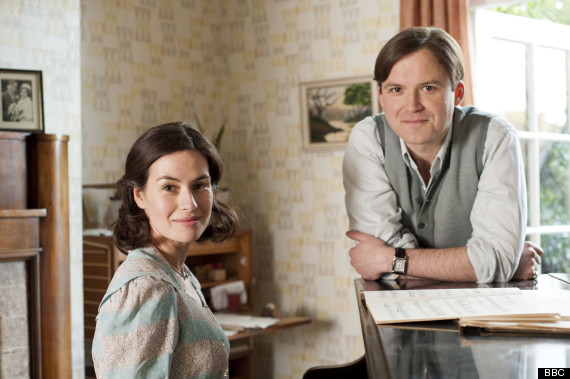 Maimie McCoy and Rory Kinnear as young Joyce and Barry, a pair of young idealists
Coming hot on the heels of the ratings success of 'Last Tango in Halifax', the box office bonanza of 'Best Exotic Marigold Hotel', and the prospect of pensioners' romance 'Quartet' soon in cinemas, 'Loving Miss Hatto' was further proof that the powers that be have finally realised the rich mine of humour, mischief and moving drama to be tapped in the lives of people claiming their bus passes.
And in final antidote to the anodyne duff-duff that invariably passes for dramatic soundtrack these days, the ripples of Chopin, Rachmaninov and their peers were proper henna on the ears, as they punctuated the tale. Hatto and Barry may have deceived the musical world, but they showed impeccable listening taste while they were about it.
Click here for more TV Reviews