Sexy Christmas underwear is officially so last year. No red satin, sequins or white fringing for festive couples in 2012 - because Christmas 2012 was the year the onesie ruled supreme.
Even Mayor of London Boris Johnson admitted he had received a Union Jack onesie, but refused to publish a picture.
The Mayor revealed last week that he owned the cosy garment, in response to a question on Twitter.
'It is made of a thick woolly material and he found it a bit warm. It was also a bit big.
Many celebrities tweeted pictures of themselves in their onesies at Christmas - with some more pleased with their gifts than others.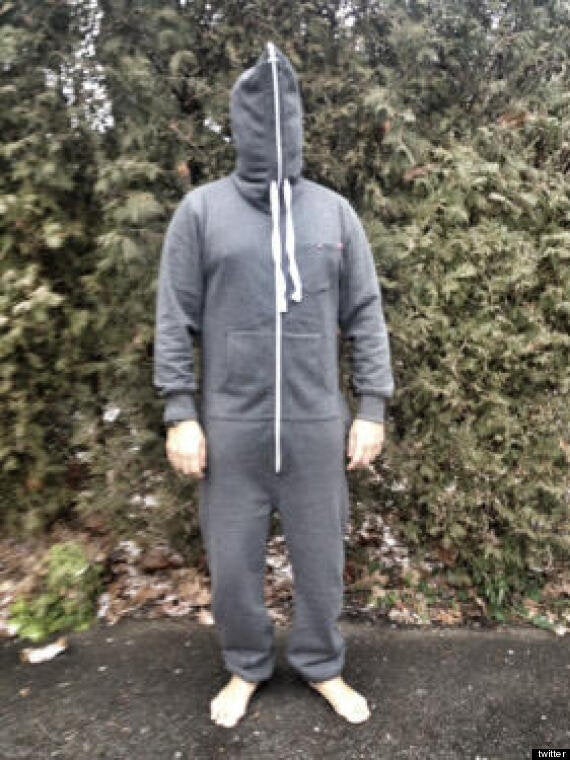 Dom Joly's Christmas onesie
Miley Cyrus and her whole family wore onesies in a Christmas family picture - and actress sister Noah wore a One Direction themed onesie, to the delight of fans.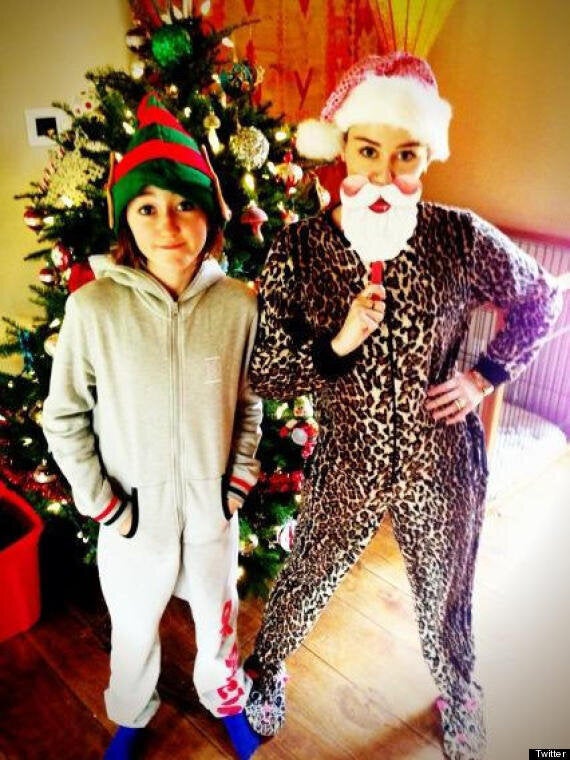 Noah and Miley Cyrus in onesie Christmas party gear