If you hadn't heard, the new series of 'Celebrity Big Brother' starts on Channel 5 tonight and we're crossing EVERYTHING that Lindsay Lohan's rumoured appearance becomes a reality (show).
And the signs are looking good... La Lohan is in London (her last visit to the Big Smoke was four years ago when she was hanging out with Calum Best. Brrrr) and she's already been spotted at several of the capital's finest eateries.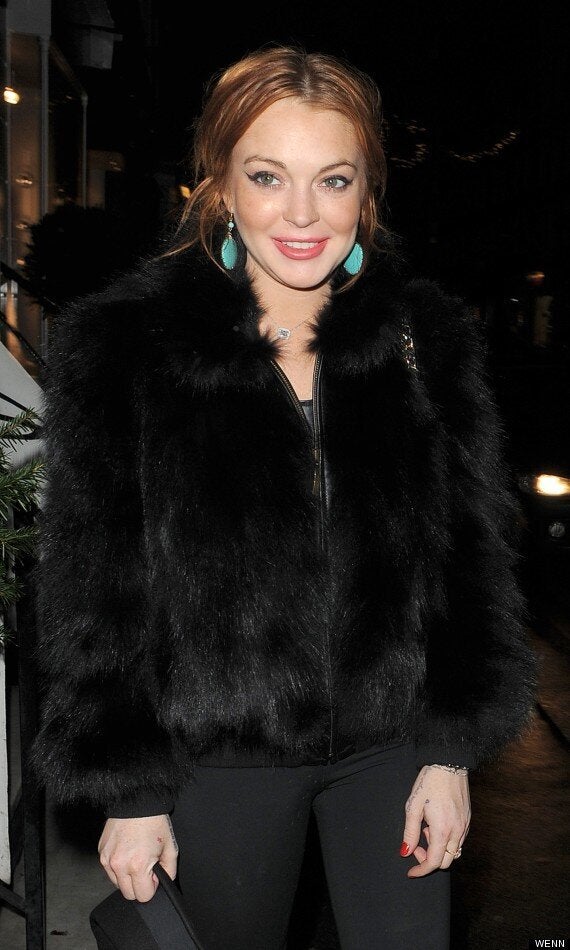 Lindsay in London last night
Last night, she headed to Nozomi in Knightsbridge where she had her on/off boyfriend Josh Chunn in tow. We're guessing this means they're back ON, but who knows? This is unpredictable Li-Lo after all, which is EXACTLY why she HAS to be walking down those stairs tonight.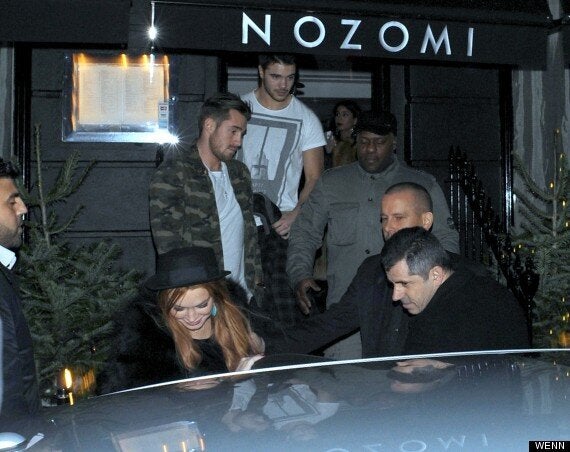 Lindsay Lohan dined out at Nozomi last night with her on/off boyfriend Josh Chunn (in the white t-shirt)
And if the rumours about Rylan Clark being another of the celebs being thrown into the house are true, we're predicting that him and Li-Lo will be NBFs within the first ooooooh, seven seconds of being in each other's company.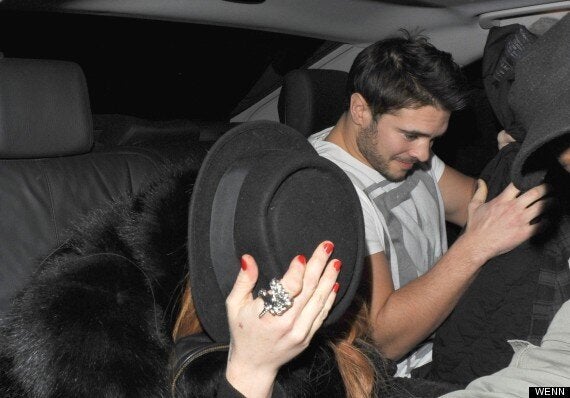 'Celeb Big Brother' kicks off at 9pm on Channel 5 tonight.
> IN PICS: TAKE A PEEK AROUND THE 'CELEB BIG BROTHER' HOUSE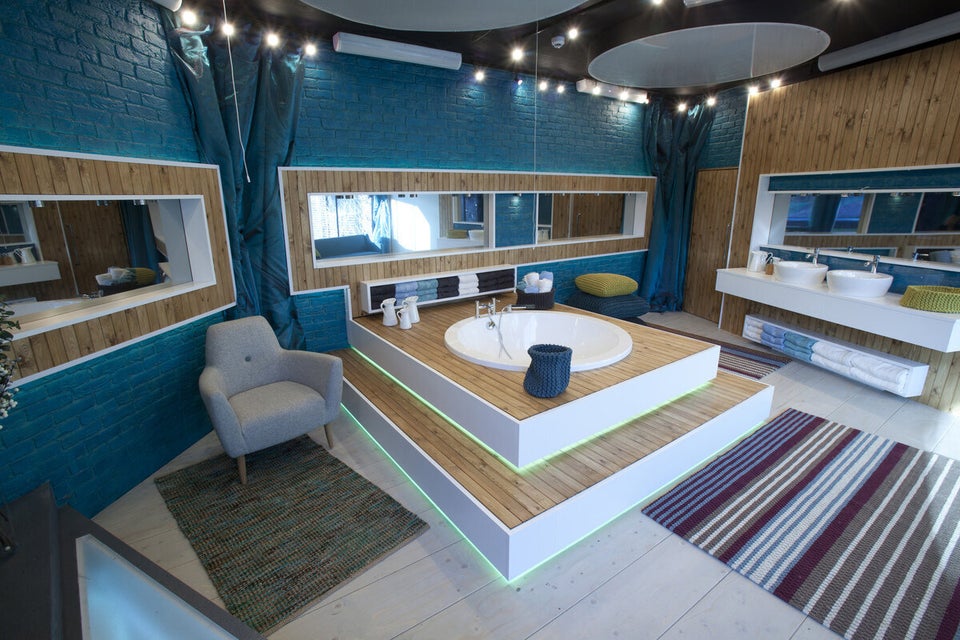 Celebrity Big Brother House 2013