Martin Keown has questioned Arsenal striker Theo Walcott's commitment to the club despite the likelihood of him signing a new contract.
Walcott, the club's top scorer this season, is believed to be close to reaching an agreement with the club six months before his current deal expires.
Asked if Walcott's industry was owed to him wanting a better contract, Keown replied: "You do have to question it. Walcott scored his first league hat-trick since August 2010 against Newcastle last week
"Did he get things too easy earlier in his career? He got a fantastic move to Arsenal, within a few months he's in the World Cup squad and when things come that easy it's about playing well and you have to prove you deserve that.
"He's doing that now, but it's the first time he's been in this situation. The worry is once he gets his contract does he continue to be as focused?"
Despite the concern over Walcott's consistency in the future Keown is nevertheless impressed by the "precision" he has brought to his game
"There's definitely more precision in the way that he plays and you can trust him more now," he told HuffPost UK Sport. "When he's one-on-one with a goalkeeper he looks like he's going to do the business.
"He's actually developed now, so I don't think it's too terrible if he plays in a wide position. You look at previous players - Ljungberg played wide, Pires played wide and Henry drifted out there too, you can still be effective and confident and make things happen if you do start in a wide position.
"In the past Walcott has played only as a winger and I didn't understand that because Wenger doesn't put restrictions on you. Even when he went wide against Newcastle and finished the game there he still ended up in central positions and he is expressing himself better."
Arsène Wenger's career at the Emirates Stadium is also the subject of conjecture as Arsenal endeavour to win their first trophy since 2005.
The Gunners travel to Swansea City - who have won the last two encounters between the clubs - in the third-round of the FA Cup this weekend and Keown seemed pessimistic about his old club's chances.
"This is a tough season for them and if Arsène Wenger can make the Champions League it will probably be his biggest ever achievement," he claimed. "I know that sounds ridiculous but the fans want a trophy and with the FA Cup, it's a difficult draw and it's on the line."
A three-time FA Cup winner with Arsenal during his 11 years in north London, Keown insisted the back-to-back wins in 2002 and 2003 would not have happened had it not been for the 2001 final defeat. Liverpool's Michael Owen scored a late double for a 2-1 win despite the Gunners dominating throughout.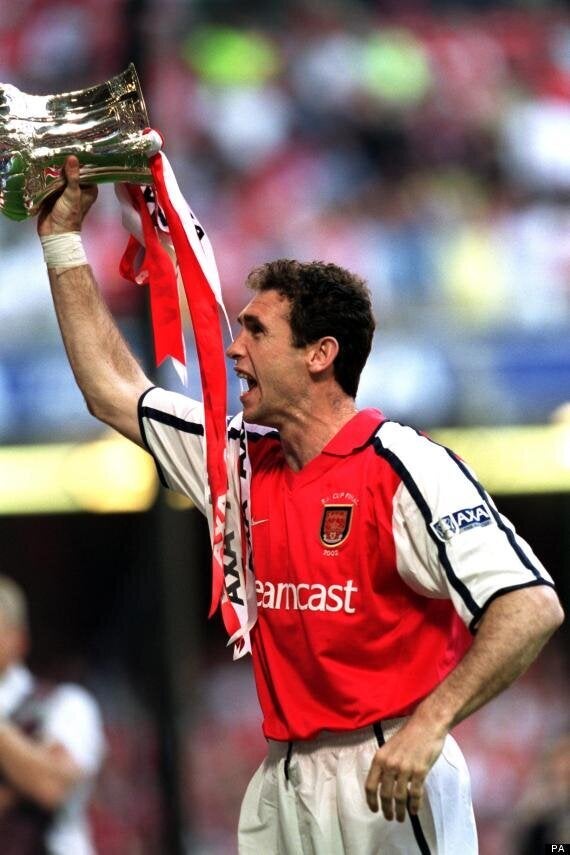 Keown parades the cup at Cardiff in 2002
"When we lost to Liverpool there was a feeling on the pitch that day, and I remember saying it - vowing, really - let's get back here next year and win this thing and we did," Keown said.
And on the subject of the FA Cup, what did Keown make of Michael Brown's successful effort at hitting him on the back of the head prior to Arsenal-Leeds last year?
"He's lucky I'm not playing anymore, put it that way. I think he had four or five goes. Thank God he didn't hit the presenter [Rebecca Lowe] otherwise we would have had a show."
ESPN will air live and exclusive coverage of three FA Cup Third Round games this weekend: Swansea City v Arsenal at 1pm and Mansfield Town v Liverpool at 3.45pm on Sunday, then Cheltenham v Everton at 7pm on Monday. Visit ESPN.co.uk/tv for details