A man once dubbed the world's fattest says he is looking forward to a normal life after shedding 46 stone.
Former postman Paul Mason, from Ipswich, weighed in at 70st before a gastric bypass in 2010 to reduce the size of his stomach.
He now weighs 24 stone but says he needs further surgery, costing up to £37,000, to remove folds of loose skin.
"Now I guess I could well be the biggest slimmer in the world, but I still have a way to go.
"I want to get down to between 14 and 15 stone which is the healthy weight for someone who is 6ft 4in."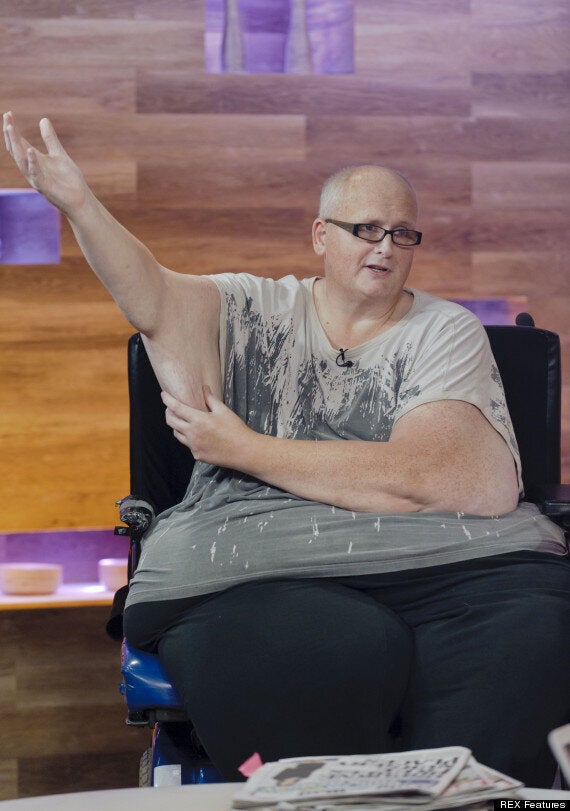 Mr Mason used to weigh 70st
Mr Mason has started his own jewellery business and is working towards a life where he can learn to drive, go on holiday and find someone to settle down with.
Firefighters removed the front wall of Mr Mason's house and used a forklift to load him into an ambulance when he needed a hernia operation in 2002.
He believes he was eating 20,000 calories a day, which is nearly 10 times the recommended average.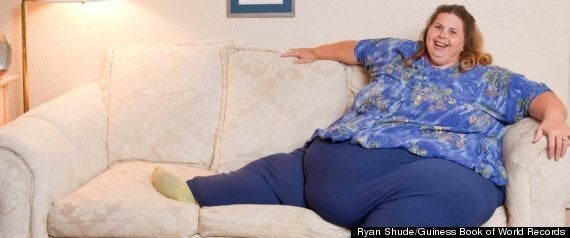 Ms Potterlost 7st in seven months after reuniting with her ex Alex.
"I can't move much in bed, but I burn 500 calories a session - it's great exercise just jiggling around," she told Closer magazine. "My bed is strengthened and, although I can't buy sexy lingerie, I drape a nice sheet over me."
Mr Mason's tale is not the only dramatic weight loss to hit the headlines this year.
Lucy Mack, 28, who was named Yummy Mummy of the Year, lost 11st after she was told her weight was preventing her from getting pregnant.
Dropping from a size 26/28 to a 12, she dropped half her body weight, and has since given birth to two sons.