The captain of a £500,000 luxury boat was left red-faced after it became stuck underneath a bridge on the River Thames on saturday afternoon.
The 40ft long boat was too high to pass through Chertsey Bridge in Surrey and became wedged under the archway.
Surrey Fire and Rescue Service said two fire engines and a fire boat were sent to the scene just before 13:00 GMT on Saturday 5th January.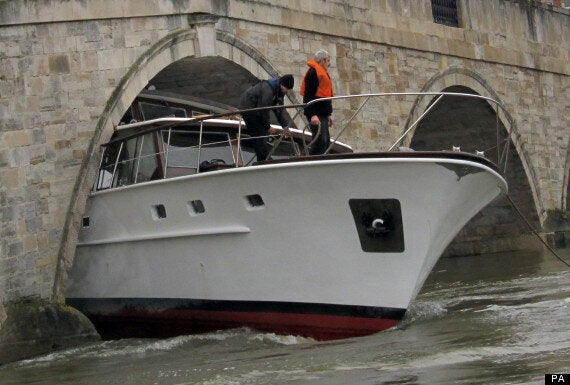 It is understood the skipper had misjudged the height of the recently flood-swollen river
One onlooker said, "He shouldn't have even been on the river. The red flag was out stating the dangers. It was pulled clear just after 2.30pm so was stuck there for at least an hour and a half.
"The rescue services got a big round of applause when it was pulled freed".
Related