Andy Murray fought back tears as he dedicated his Brisbane International victory to former doubles partner Ross Hutchins.
Hutchins, 27, was diagnosed with Hodgkins Lymphoma over Christmas and an emotional Murray namechecked his friend during his victory speech.
"I'd like to dedicate this victory to one of my best friends. He's back home watching – you're going to get through it," the Scot said after he beat Grigor Dimitrov 7-6 6-4.
Doubles specialist Hutchins and playing partner Colin Fleming make up the world's 13th best men's doubles pairing.
He is the son of former Davis Cup captain Paul Hutchins and competed at the London 2012 Olympics, watching on as Murray defeated Roger Federer in the singles to claim gold.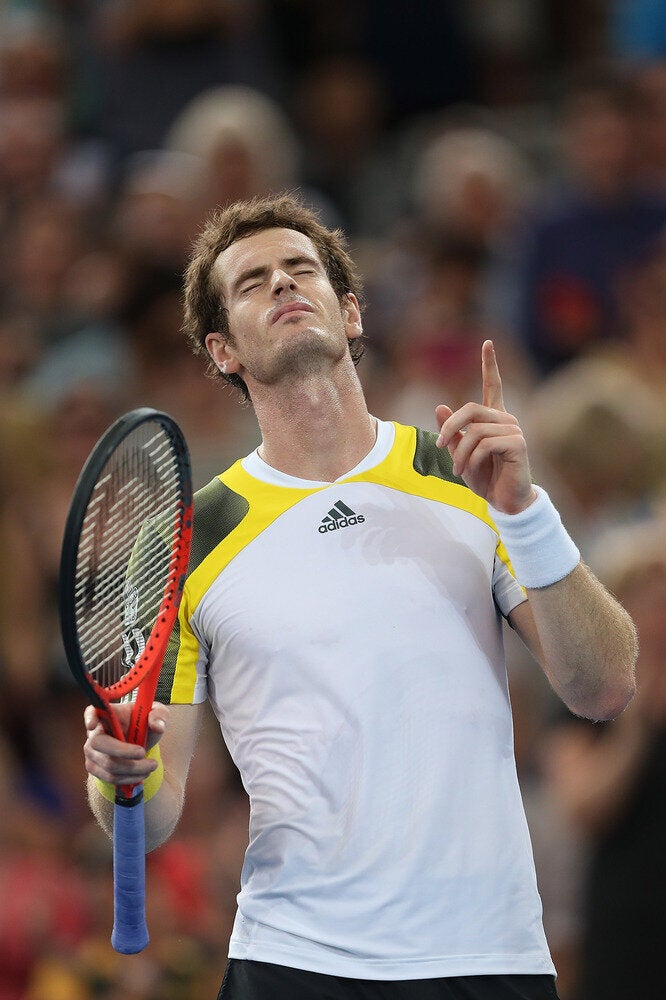 Andy Murray Wins In Brisbane
Hodgkins Lymphoma attacks the lymph nodes in the neck, armpit or groin and can be treated with chemotherapy.
Murray has been seeded third for this month's Australian Open, which begins next week.
Related