A Labradoodle sparked panic in Virginia after a passerby mistook him for a baby lion and phoned the police.
The animal was seen strolling down the street on Tuesday and anxious police quickly contacted the local zoo to make sure their lions were accounted for.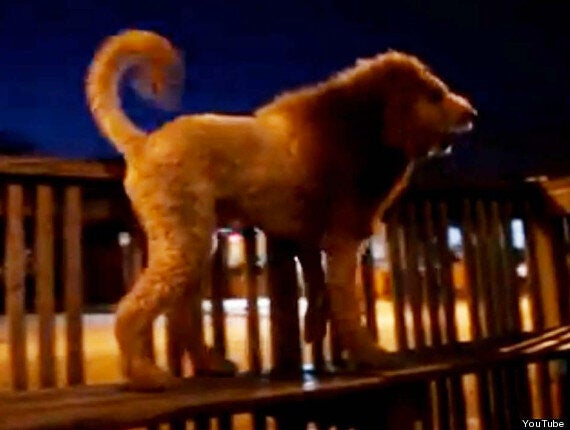 Charles the Monarch is a Labrador crossed with a Poodle
Painter told the paper: "I tell people he's a Lab-a-lion and half the people believe that."
And on behalf of Charles, he exclusively told Huffington Post UK this: "I may be the King over here, but I have yet to meet my Queen.
"I'd like to have a pride of my own someday too. We've never been out of the country, but we hear the Queen is big on Corgis. I'm a friendly lion if they would like to play someday."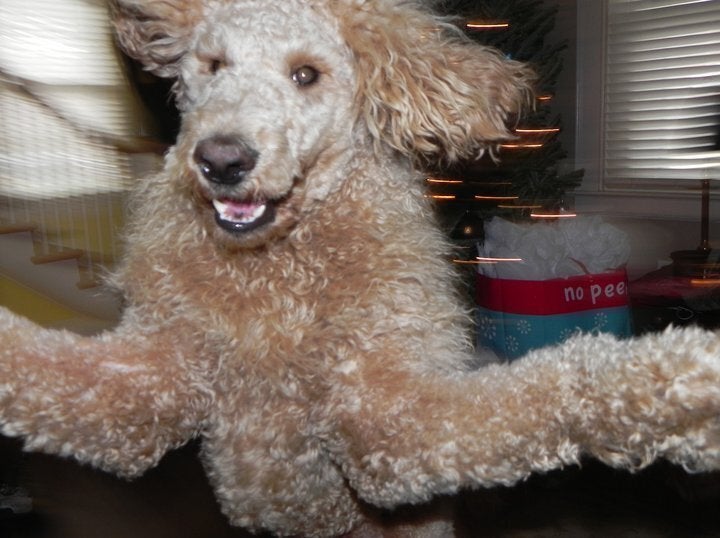 Charles the Monarch