José Mourinho went loco on Wednesday night when a foul on Cristiano Ronaldo merited only a yellow card in Real Madrid's 4-0 Copa del Rey win.
Ronaldo, who scored a hat-trick in the tie, was tripped by Andrés Túñez as he prepared to receive the ball ahead of an apparent one-on-one with the goalkeeper.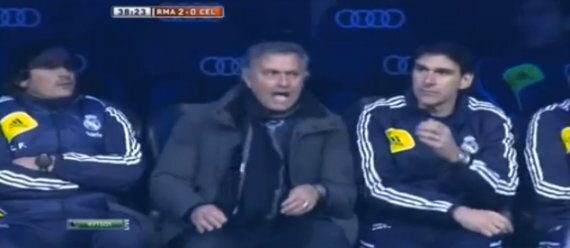 However Túñez was left off with a yellow card, much to Mourinho's chagrin.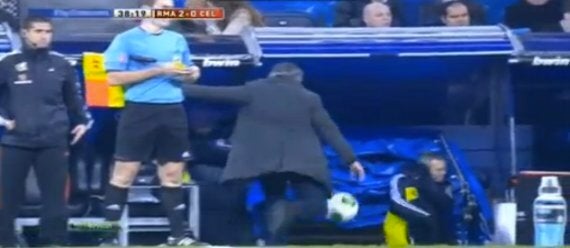 The Portuguese jumped out of his seat and picked up a football before blasting it down the tunnel in frustration, narrowly missing one of Real's coaching staff.
Sami Khedira scored the other in the 5-2 aggregate win.