Ryan Giggs has enjoyed a mini-resurgence in the last few weeks after a forgettable start to the season, but while his quality may not always be up to scratch his fitness certainly is.
Giggs made his debut for Manchester United in March 1991 and has gone on to become one of the genuine great one-club legends in world football.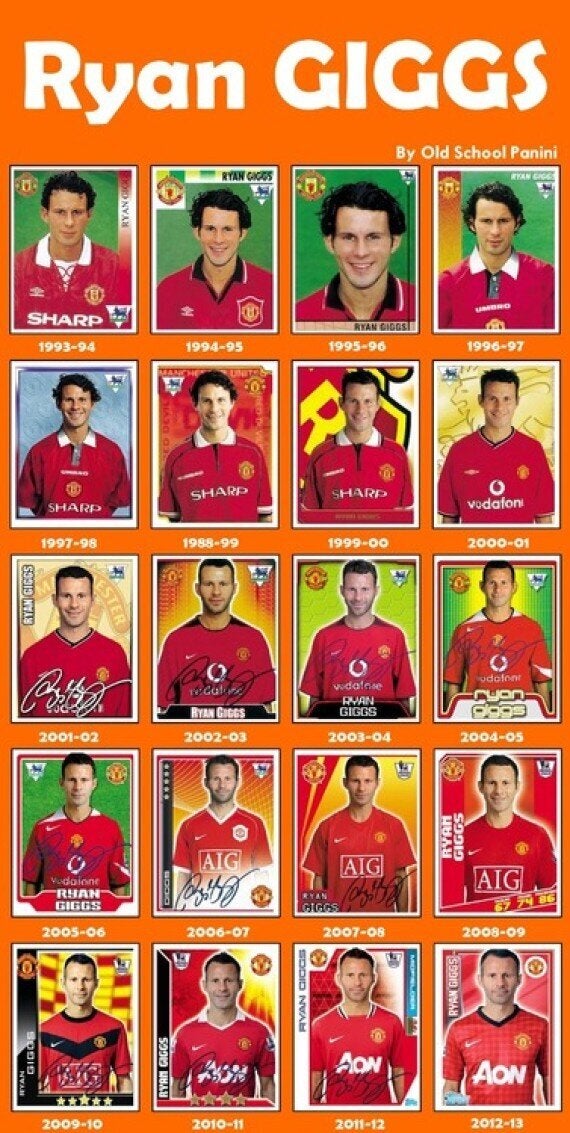 The Welshman has won 12 Premier League titles, four FA Cups, three League Cups, two Champions Leagues, the Intercontinental Cup and the Club World Cup with the Red Devils.
Quite a collection, as is the embedded image of the 20 Topps Premier League Stickers images of Giggs since his debut in 1993-94, back when he had slick, curly hair and was meriting comparisons with George Best.