Tory grandee Lord Heseltine has turned on David Cameron, warning the PM against taking a "punt" by holding a referendum on Britain's continued membership of the European Union.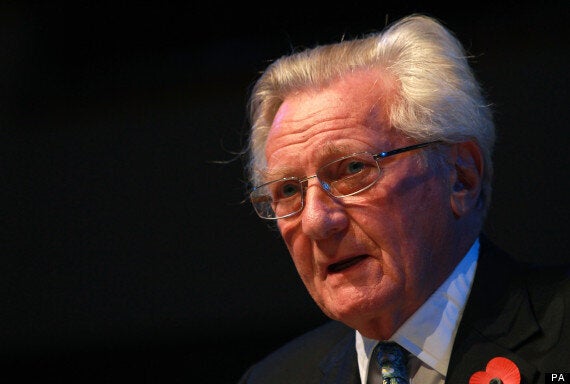 Heseltine: "Thatcher said 'Never go into a room unless you know how to get out of it'."
The peer, who serves as an adviser to the coalition on economic growth and has gone on record in his belief that Britain will eventually adopt the Euro, said: "Mrs Thatcher said 'Never go into a room unless you know how to get out of it'.
"To commit to a referendum about a negotiation that hasn't begun, on a timescale you cannot predict, on an outcome that's unknown, where Britain's appeal as an inward investment market would be the centre of the debate, seems to me like an unnecessary gamble."
Lord Heseltine added: "If I was responsible for inward investment into any of our European colleagues, it would give me the best argument I could dream of.
"Why put your factory (in Britain) when you don't know - and they can't tell you - the terms upon which you will trade with us in future?"
Cameron has come under pressure from an increasingly unruly Tory backbench, with many criticising the prime minister for not pushing Britain further away from the ailing European project.
The Tory leader has said he wants the UK to stay in the EU, but wants to renegotiate the terms of the relationship, particularly as those within the EU are pushing for greater integration.
Philip Gordon, the US assistant secretary for European affairs, made clear that the United States favoured a "strong British voice" within the EU.
Popular in the Community