The discovery of a giant decapitated crocodile's head on a South African beach has sparked fears a huge shark could be on the prowl.
A 90-second clip, which shows Brigitte Cary-Smith and husband Neale making the gruesome discovery, is quickly becoming an internet hit amid speculation as to how the creature may have met its mysterious end.
Neale, 56 and Brigitte, 50, who live nearby and walk their dogs on the beach every morning at sunrise, believe the crocodile was attacked by a massive shark.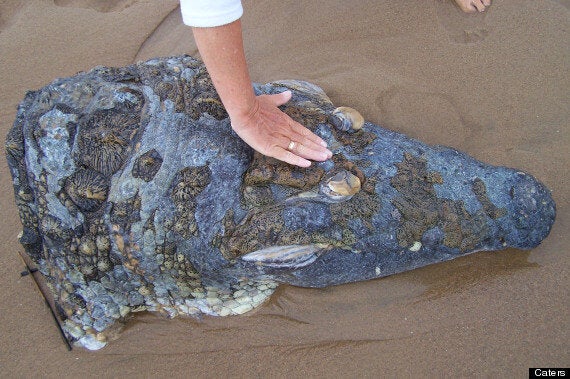 Brigitte Cary-Smith stands by the gigantic head
They think the croc, which is estimated to have been approximately 3.5 meters long, was set upon by a shark after swimming down river and entering the sea.
In the footage Neale can be heard saying: "You can see where the shark has actually ripped it.
"On the side here in the flesh you can see the shark teeth. There is some speculation the crocodile was killed by a great white shark (file picture)
"It's quite normal for sharks to swim here in the sea at St Lucia and it's also very normal for very large sharks to be very close to the shore."
Others, however, believe that the crocodile fell victim to poachers although this is being disputed as the head and the jaw is usually the most valuable part of the animal.
A hippo, a Tiger shark and a Bull shark have all been suggested as possible culprits but local experts have suggested that only a Great White shark could have severed the head so cleanly.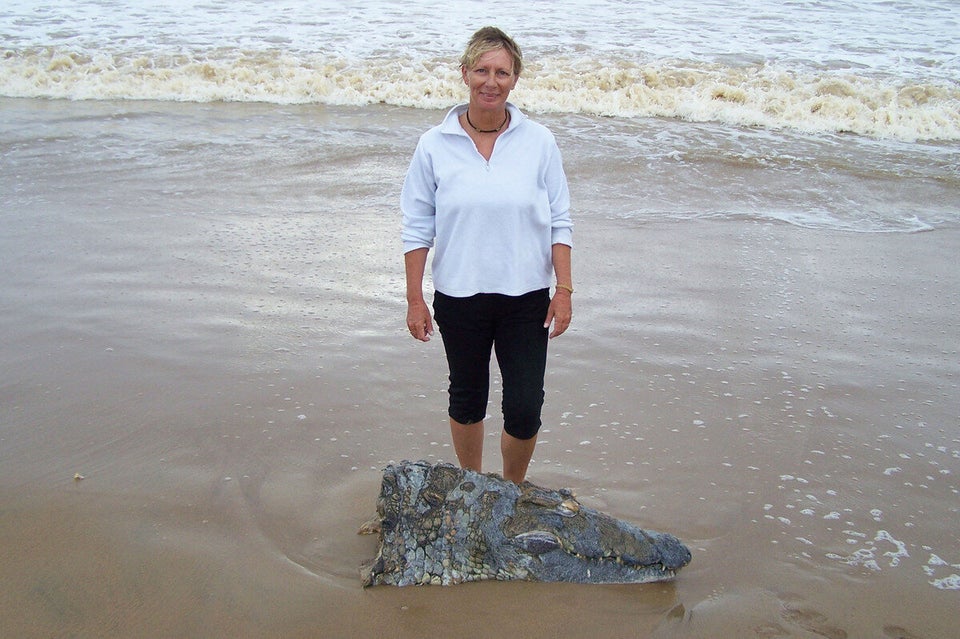 Crocodile head