Pep Guardiola has finally admitted his desire to manage in the Premier League next season.
The former Barcelona coach is currently enjoying a one-year sabbatical after four fruitful but stressful campaigns in charge at Camp Nou.
And despite rejecting Chelsea's advances to replace Roberto di Matteo in November, the Catalan has confirmed one of European football's worst kept secrets.
"As a player I couldn't realise my dream to play there [in the Premier League]," the 41-year-old said.
"But I hope in the future, I have a challenge to be a coach or a manager there."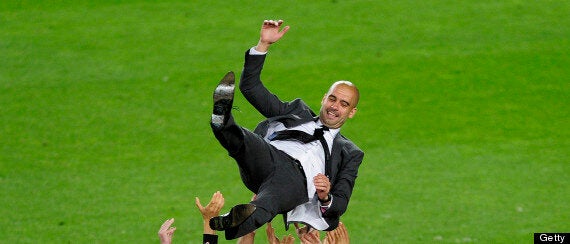 Guardiola bows out at Barça
Chelsea, Manchester City and Manchester United are the three outstanding contenders for Guardiola, with Arsenal a distant fourth possibility.
Guardiola lauded the Premier League's uniqueness when pressed on what its attractions were.
"It is unique, to play in that league. I want to feel the supporters, the environment, the media and the style of the players and everything," he explained.
"I've always found English football very fascinating, just for the environment, the crowd and the supporters.
"The support of the home team is amazing. In Italy, Latin people will support you when they are playing and when you lose, they kill you.
"In England, I'm always surprised that people always support everything and that is nice.
"That's why, maybe, I hope to have the challenge or the opportunity to train there." Guardiola at Chelsea in April
Rafael Benítez, merely an interim coach at Stamford Bridge, will not be retained beyond the end of the current term and has already hinted he is attracting interest from Real Madrid, where José Mourinho appears destined to depart this summer.
However despite the upcoming vacancy, Chelsea's hollowness and reputation for countenancing player-power with a trigger-happy owner does not chime with Guardiola's idealism.
Feasibly, both Guardiola and Mourinho could bring their Spanish rivalry to the north west. Sir Alex Ferguson met with Guardiola in September and it is understood a member of the Glazer family, which own United, as well as chief executive David Gill also spoke to the two-time Champions League winner.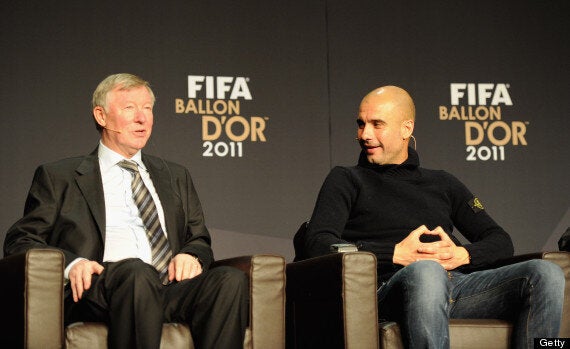 Ferguson and Guardiola at the 2011 Ballon d'Or awards
Arsenal, despite their dearth of success over the last eight years, share similar ideals and philosophies with Barcelona on and off the pitch, and the challenge of making the Gunners a dominant force again may be one Guardiola relishes.