Triathlete brothers - one of whom has hypertonic cerebral palsy - have become the recipients of a prestigious sports award.
Cayden Long, 7, is unable to walk or talk unaided, but his older brother Conner sees no reason why he shouldn't join in their favourite sports.
The nine-year-old swims while pulling Cayden in a raft, he pulls his brother in a trailer when he cycles and pushes the trailer when they're running.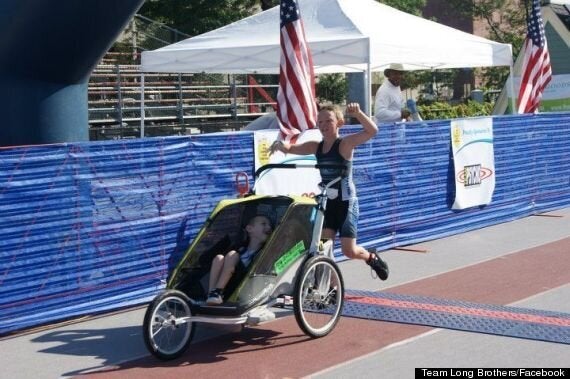 Brotherly love: Conner and Cayden Long have been competing in triathlons together for 18 months
Conner said: "If people would race with people who can't walk or talk, or who have any kind of autism, it might open the eyes of (those) who don't really care about it.
"Ten years from now, the perfect place for me and Cayden would be -- you know, how people have the American flag on the moon -- we would have a Team Long Brothers flag on the moon."
Although the pair came second to last, they remained undaunted, with Conner telling ESPN the only thing that mattered to him was to finish the race.
He added of his brother: "When I see him smiling and laughing, that means he's having a good time."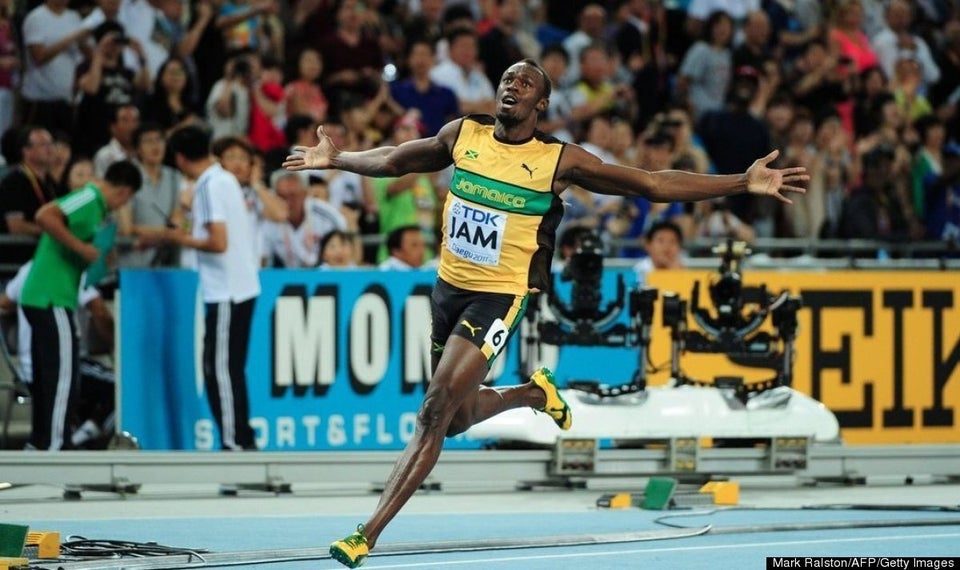 11 Inspiring Olympians
Related