Super Mario Kart - arguably one of the finest video games ever made - was released in the UK 20 years ago today.
The original won hearts with its genre-defining mix of simple tracks and characters, merciless power-ups and weapons, varied locations and quick, twitchy controls.
While it features the cute, loveable characters of the Mario universe it was a surprisingly deep game and stood the test of time with many sequels, one each for almost every Nintendo system released after the Super Nintendo.
"Mario Kart changed the face of console racers for ever," he told HuffPost. "Taking the playability of early multiplayer classics like Super Sprint and Micro Machines and making a more accessible game with much more depth and perhaps the most replay value.
"While time has not been too kind graphically, the playability remains."
To celebrate the game's release, we've compiled 10 things you didn't already know about Mario Kart.
Take a look, below - and if you're in the mood, download the Super Nintendo game for Virtual Console via Wii or Wii U when you get home.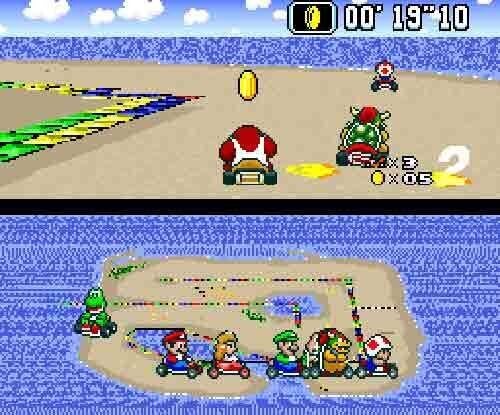 10 Things You Didn't Know About Mario Kart