We first featured some of Ramon Bruin's slightly creepy, very entertaining 3D doodles back in October.
Since then he's produced a new batch of artworks, including a scorpion being lifted by its tail, a leaping frog and – our favourite – a great big 3D dinosaur.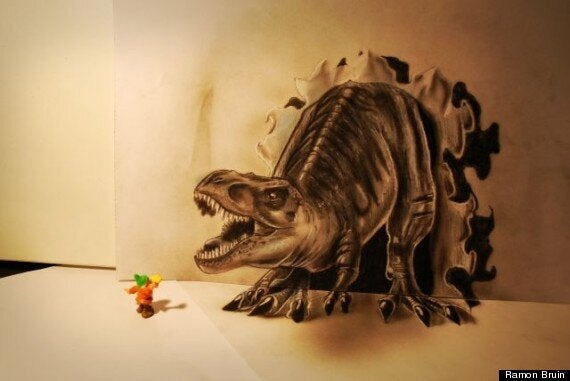 What's so brilliant about work like this, of course, is that it's all actually just a pencil drawing on a flat piece of paper.
The technical name is a 'anamorphosic drawing', and the 31-year-old from the Netherlands taught himself how to do it.
Check out his work below.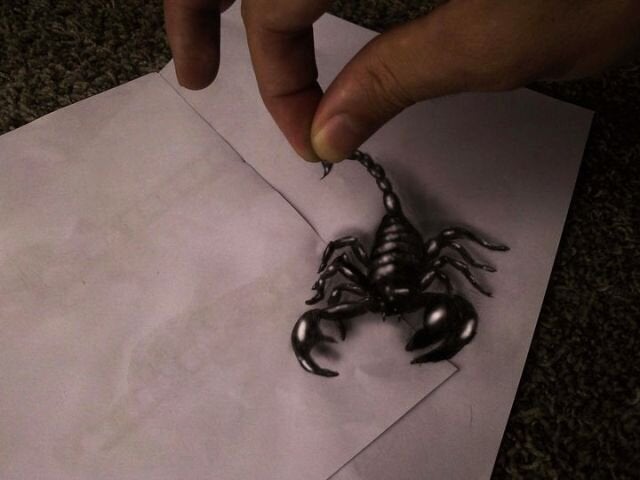 3D Drawings