Prince Harry said killing the Taliban is a job "you would expect to do" as a soldier as he arrived back in the UK after his 20-week tour of duty to Afghanistan.
The 28-year-old Apache co-pilot gunner made headlines this week after he confirmed he shot dead insurgents from the cockpit, but he said opening fire was necessary to protect allied troops and the Afghan people.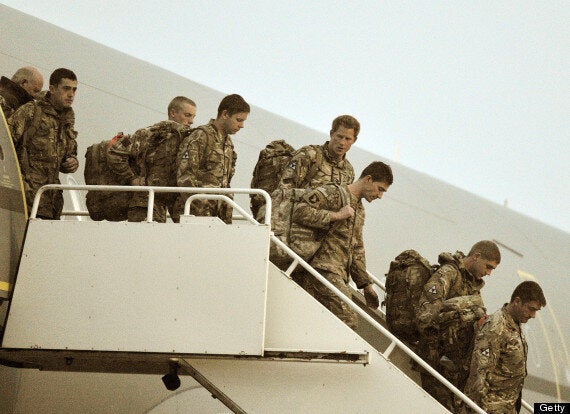 Prince Harry arrives at Brize Norton
Harry has been criticised by some for his frank comments that he took the enemy "out of the game", and soldiers "take a life to save a life".
Speaking to the press at RAF Brize Norton in Oxfordshire, he said: "I think for the thousands of guys that are on operations at the moment, we are continuing, essentially, to try and do a job.
"A job for ourselves, a job for the guys left and right of us, and from my point of view, especially for the guys on the ground.
"We are supporting the Afghan people, supporting the Afghan army. The way that things are going are fantastic - I suppose that sounds a typical MoD/Army answer, but it's true.
"The difference between 2006 and now is absolutely fantastic.
"You get asked to do things that you would expect to do wearing this uniform, and it's a simple as that really."
The prince left the war-torn country on Monday evening, and has been on post-deployment "decompression" at a British military base in Cyprus.
He flew from Akrotiri on board a regular personnel aircraft - an Airbus A330 Voyager - and landed at the Oxfordshire base with his 662 Squadron, 3 Regiment Army Air Corps.
Harry did not go with the rest of his 662 Squadron, 3 Regiment Army Air Corps, to their headquarters in Wattisham in Suffolk.
St James's Palace said he left Brize Norton privately, but did not comment on where he was headed.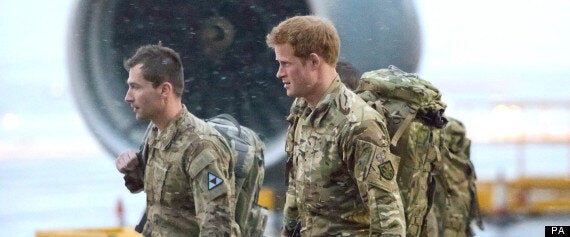 Prince Harry at Brize Norton
Asked what his overall reflections were on his deployment to Helmand Province, Harry said: "It has been great, it's a hell of an experience.
"I'm really proud of the guys - the whole squadron and obviously everyone else out there.
"Everything seems to be going in the right direction. It's very different to when I was last out there."
The prince, known as Captain Wales in the army, is likely to have sunk his first beer in 20 weeks while in Cyprus, and he said he enjoyed the 24-hour stopover.
"I'm just thrilled to be back, and a bit of blue sky in Cyprus, a bit of decompression, some comedy, and back to the snow," he said.
"So the four-and-a-half months has gone really quickly, but I'm very, very happy to be back."
Harry said being in Afghanistan gave him "life experiences that you get nowhere else".
He revealed he does not have any particular plans for the coming year, but he would like to dedicate more time to royal duties and charitable causes.
Asked what 2013 had in store, he said: "I really don't know.
"The army will have an idea, I presume, and whatever that is, I will do.
"Given the opportunity I'd like to take on more royal stuff, to the extent that pre-deployment has been very very busy.
"Hopefully there will be a few gaps that open up, and as long as I stay current flying and continue with the job, then I'll be able to pay some more attention to the charities and stuff like that."